(Courtesy of One of a Kind Show)

1. Shop
Looking for a special Mother's Day gift? Or a little something for you? the One of a Kind Spring Show and Sale Chicago offers thousands of unique items including jewelry, homeware, apparel, furniture, and mixed media.
Details: 10am-7pm Friday and Saturday; 10am-5pm Sunday at The Mart, 222 Merchandise Mart Plaza. $10 / MENU
---
2. Digging up
The Forest Park Historical Society will commemorate May Day with an outdoor exhibitiondetailing the lives of those buried along the 'Radical Line' and the Haymarket affair which has become a symbol of the struggle for workers' rights.
Details: 9 a.m.-4 p.m. Sunday at the Haymarket Martyr's Monument, 863 Desplaines Ave., Forest Park. Free / MENU
---
3. Jam
Grammy Award-winning singer Dee Dee Bridgewater and pianist Bill Charlap team up for a performance with the all-female group Artemis. Expect bold renditions of jazz standards and soulful original compositions.
Details: 8 p.m. Friday at the Chicago Symphony Center, 220 S. Michigan Ave. $28-$99 / MENU
---
4. Perceive
"Rise Up: Stonewall and the LGBTQ Rights Movementdelves into the June 1969 police raid on New York's Stonewall Inn that sparked the gay rights movement in America. The exhibit features 85 historic images and artifacts, including a rainbow flag in its original colors signed by its creator Gilbert Baker.
Details: 10 a.m. to 5 p.m. Wednesday through Sunday through May 8 at the Illinois Holocaust Museum, 9603 Woods Drive, Skokie. $12 to $18; $8 for students; $6 for children 5 to 11 years old; Free for children under 5 / MENU
---
5. Commit
"What to send when it breaks down" unfolds as a series of vignettes using parody, song, movement, and facilitated dialogue to draw attention to violence against black people in America. Described as a "game-contest-ritual-homecoming celebration," the intimate and interactive 90-minute show invites audiences to participate.
Details: 7:30 p.m. Friday; 2.30 p.m. and 7.30 p.m. Saturday; 2:30 p.m. Sundays with additional performances through May 7 at Stony Island Arts Bank, 6760 S. Stony Island Ave. $35 / MENU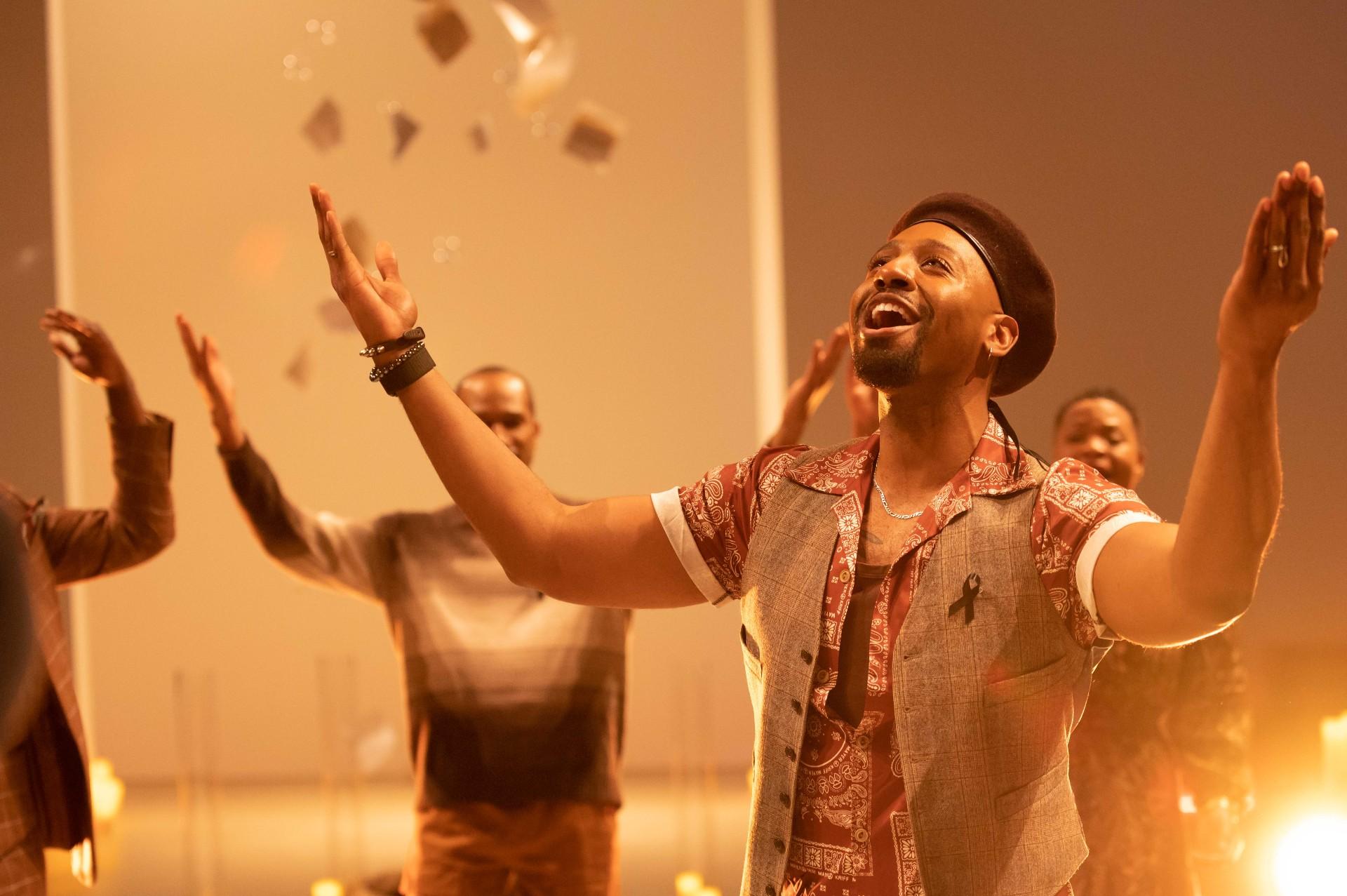 Jos N. Banks in "What to send when it goes down". (Credit: John R. Boehm)

6. Grill
Sample soapy drinks from over 100 vendors at Craft Breweries at Lincoln Park Zoo. Enjoy live music, lawn games and, of course, zoo animals.
Details: 7-10 p.m. Saturday at Lincoln Park Zoo, 2234 N. Cannon St. $55/ MENU
---
7. Appreciate
"Fly Away » Festival of New Parts features a trio of shows, with a pair of plays putting a unique spin on two legends from Greek mythology and another centering on women's suffrage and zombies.
Details: 7:30 p.m. Friday; 3 p.m. and 7:30 p.m. Saturday at the Madison Street Theater, 1010 Madison St., Oak Park. $10 / MENU
---
8. Frolic
Dia Del Niño Celebration is all about the little ones, with face painting, piñatas, bouncy houses and free books for kids.
Details: 2-6 p.m. Saturday at Blackhawk Park, 2318 N. Lavergne Avenue. Free / MENU
---
9. Listen
Bach Week Festival continues with 'Bach: Sacred and Secular Masterpieces', which includes renditions of Johann Sebastian Bach's 'Cantata 212: Mer hahn en neue Oberkeet 'Peasant' Cantata' and 'March for 3 Trumpets and Timpani by Carl Philipp Emanuel Bach.
Details: 7:30 p.m. Friday at Anderson Chapel at North Park University, 5149 N. Spaulding Ave. $15-$50 / MENU
---
10. Browse
More than 100 artists present their products in the open air at Art in Park Wilder. Live music and children's activities are also on the agenda.
Details: 10 a.m.-5 p.m. Saturday and Sunday at Wilder Park, 175 S. Cottage Hill Ave., Elmhurst. Free / MENU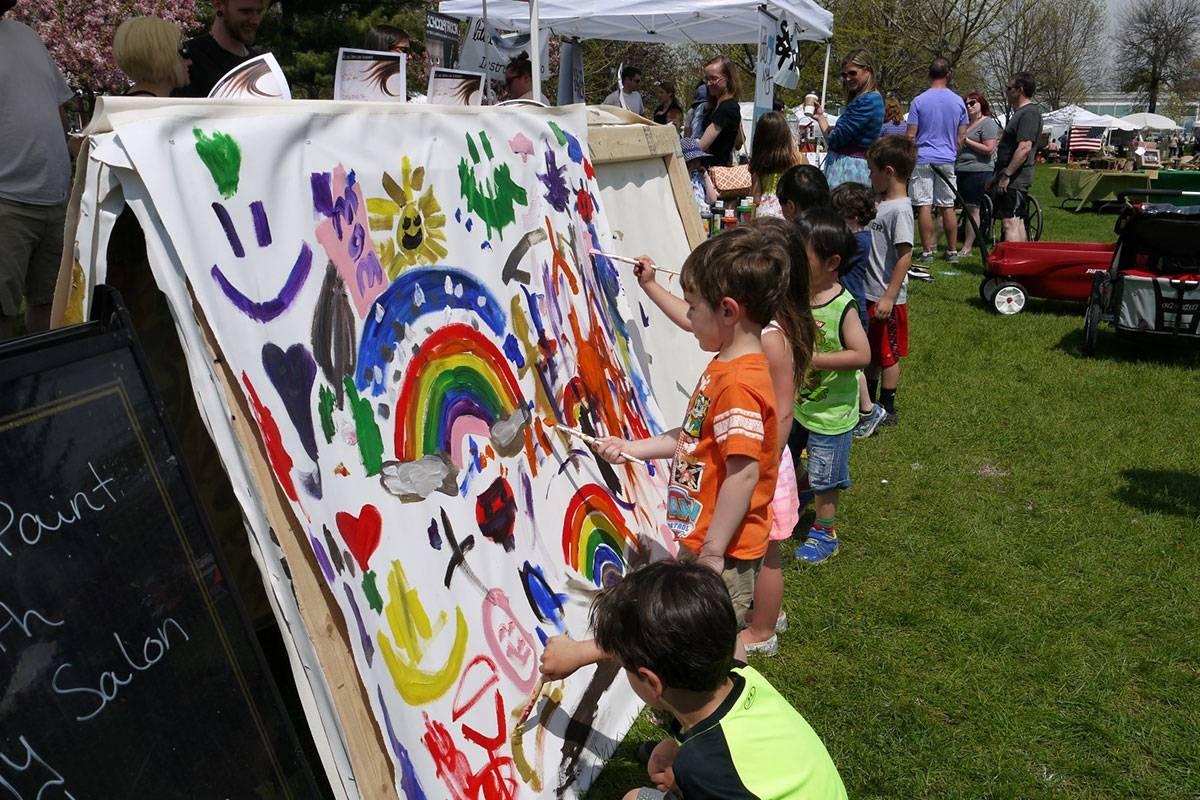 (Courtesy of Wilder Park)

Events listed are subject to change. We recommend double-checking times and locations before heading out the door. Want to share your upcoming events with us for consideration in a future roundup? Email us.
---