The annual tuba Christmas returns. (Credit: The Palmer House, a Hilton hotel)

1. Admire
Hundreds of musicians in holiday attire perform seasonal tunes at Christmas snorkel. Add your brass to the mix by registering at 8:30 am before a 9:30 am rehearsal.
Details: 11:30 am Saturday at the Palmer House, Grand & State Ballrooms, 17 E. Monroe St. Watch for free; $ 10 registration for participants / CARD
---
Find more festivals: 2021 Festival Guide
---
2. Enjoy
the Holidays in Dvorak showcase the talents of young people in the park's dance classes and children's programs. Activities for children, a bonfire, Christmas carols and the presentation of "The night before Christmas" are part of the festivities.
Details: 5-8 p.m. Friday at Dvorak Park (Anton), 1119 W. Cullerton St. Free / CARD
---
3. Listen
Latin Grammy nominated Mariachi Herencia de Mexico performs Mexican and American holiday classics in "A Very Merry Christmas Concert. "Expect to hear season favorites including 'Feliz Navidad', 'Los Peces en el Rio', 'Sleigh Ride' and more.
Details: Performances 8 p.m. Friday; 2 p.m., 5 p.m. and 8 p.m. Saturday at the Old Town School of Music, Gary and Laura Maurer Concert Hall, 4544 N. Lincoln Ave. $ 26- $ 28 / CARD
---
4. Collect
Chic pet clothing, personalized perfumes, leather goods and fine art are among the items for sale at Renegade Crafting.
Details: 11 am-5pm Saturday and Sunday at Revel Fulton Market, 1215 W. Fulton Market. Pay what you can; Suggested donation of $ 12 / CARD
---
5. Enjoy
"Dear Christmas"reinvents the holiday classic" A Christmas Carol "to follow actress Joan Crawford as she looks to jumpstart her career with a new film. Needing everything to be perfect, Crawford turns into a tyrant. Like the traditional tale, Crawford receives the visit of three ghosts who show him the error of his ways and the true meaning of the holidays.
Details: 7:30 to 9:30 p.m. Friday to Sunday and December 30 to 31 at Ebenezer Lutheran Church Auditorium, 1650 W. Foster Ave. $ 32- $ 35 / MAP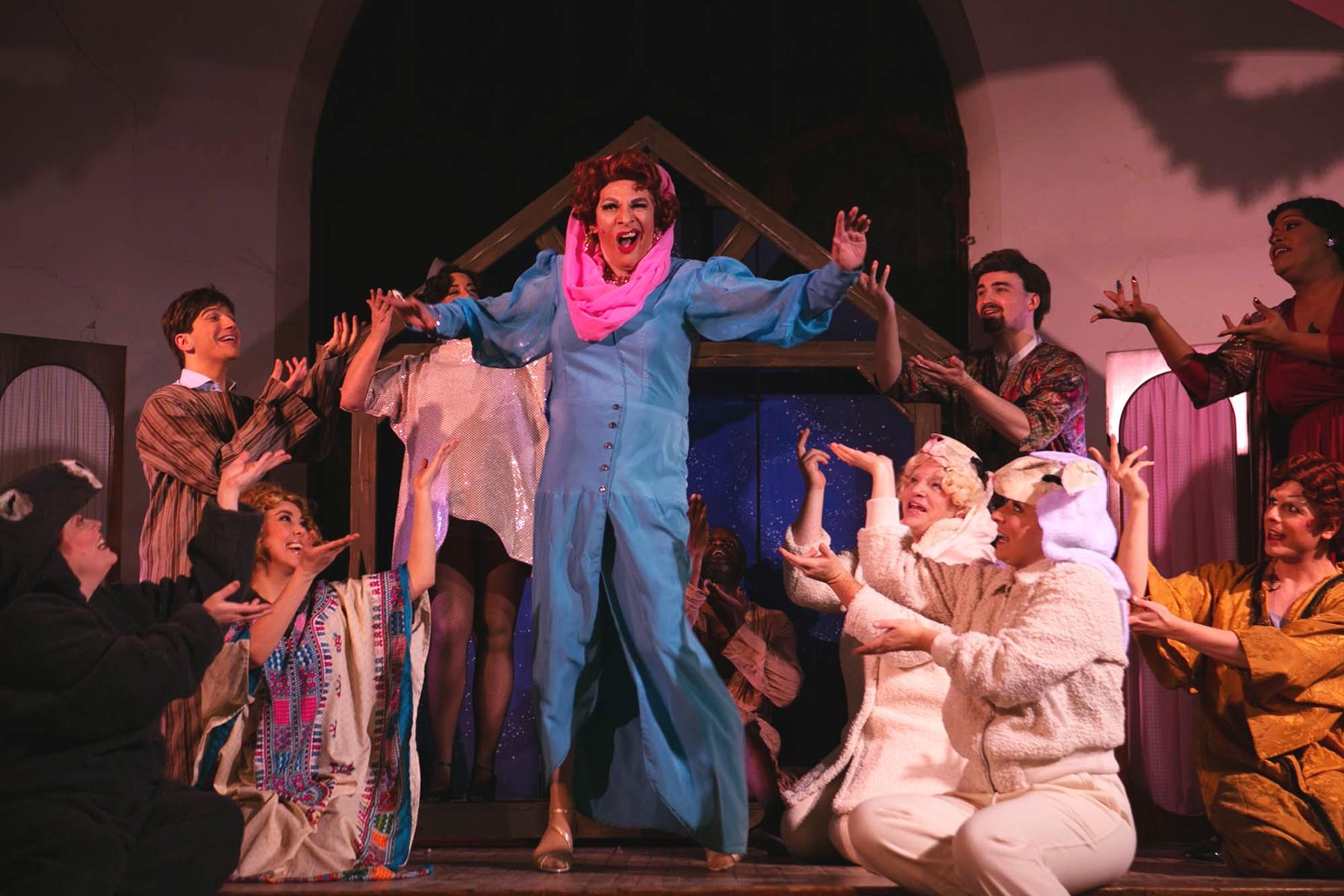 David Cerda (center) and the cast of "Christmas Dearest", the holiday favorite of Hell in a Handbag Productions. (Photo by Rick Aguilar Studios)

6. Listen
Broadway star Jessica Vosk joins the Chicago Symphony Orchestra for her seasonal performance "Happy, happy Chicago!Festive musical selections include "Have Yourself a Merry Little Christmas", "O Come, All Ye Faithful and" The Nutcracker "by Tchaikovsky.
Details: 7:30 p.m. Friday; 3 p.m. Saturday with additional performances through December 23 at the Chicago Symphony Orchestra, Orchestra Hall, 220 S. Michigan Ave. $ 36 and more / MAP
---
7. Think
The works of a dozen artists who explore how race and class shape our rural and urban geographies are at the center of "Towards a Common Cause: Art, Social Change and the MacArthur Fellows Program at 40. "
Details: From 10 a.m. to 5 p.m. until Sunday, except Thursday when it is open until 8 p.m. at the Smart Museum of Art, 5550 S. Greenwood Ave. Free, reservation recommended / MAP
---
8. Explore
the North Pole North features a pop-up holiday market with products created by local artists, manufacturers and home businesses.
Details: 3 pm-7pm Thursday and Friday; noon-5 p.m. Saturday and Sunday at Belle Shore Apartments, 1052 W. Bryn Mawr Ave. Free / CARD
---
9. Play
Your little ones will be able to come dressed in their best days for the "Beatrix Potter Holiday Snack. The performance features a quartet of Beatrix Potter animal friends: Peter Rabbit, Jeremy Fisher, Simpkin the Cat and Tom Kitten. After the show, enjoy cookie, hot chocolate and coloring activities.
Details: Performances at 9:30 a.m. and 11:30 a.m. on Saturday and Sunday, December 23 and 24 at the Chicago Children's Theater, 100 S. Racine Ave. $ 42 / MAP
---
10. Believe
Joffrey Ballet's reimagined "Nutcracker"Follows young Mary and the Nutcracker Prince on a Christmas Eve trip through the 1893 World's Fair. Fancy a preview of the show? Read Hedy Weiss' review.
Details: Performance hours vary until December 26 at Lyric Opera Chicago, 20 N. Wacker Drive. $ 35 and more / CARD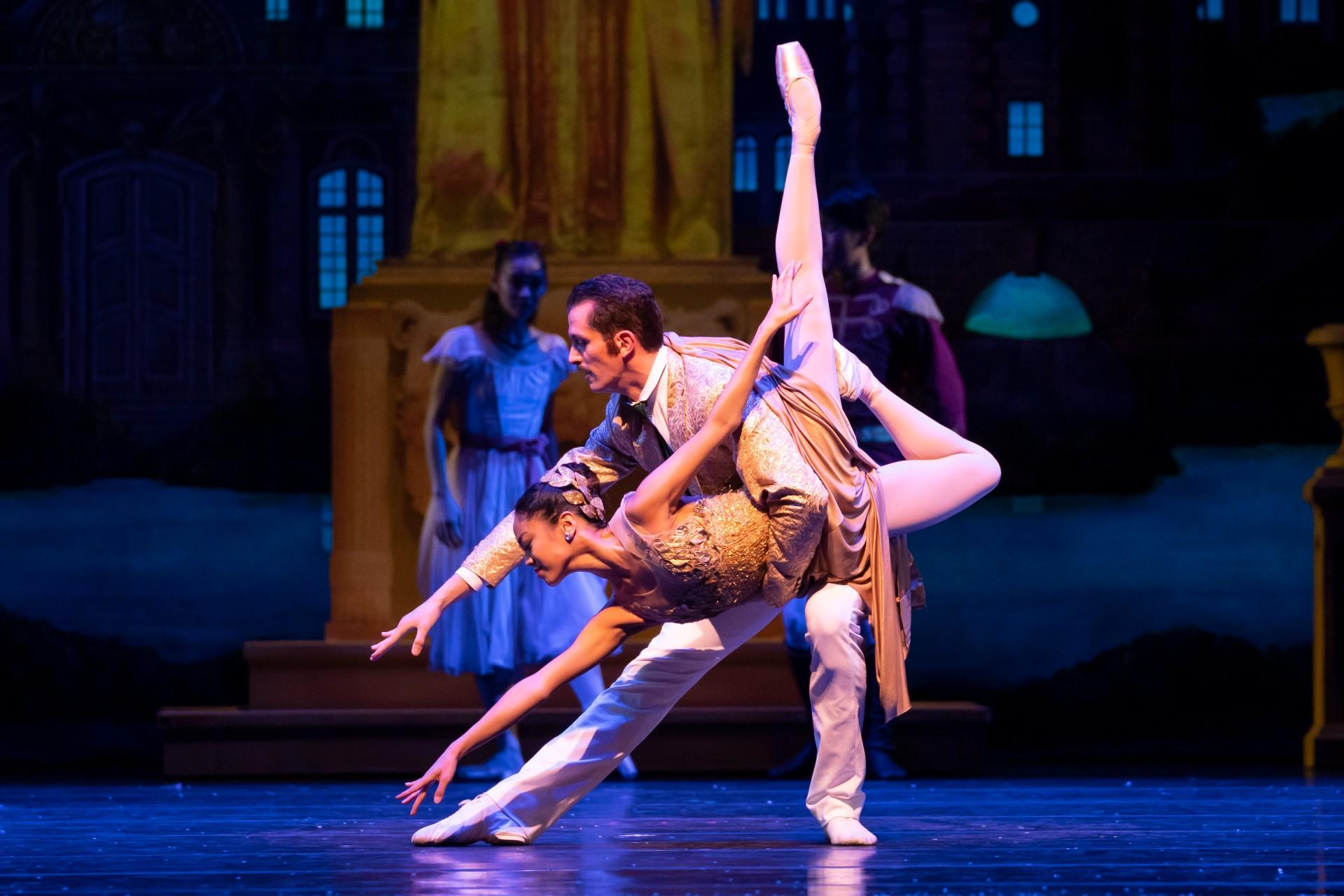 Jeraldin Mendoza and Dylan Gutierrez perform in "The Nutcracker". (Photo by Todd Rosenberg)

The events listed are subject to change. We recommend that you check the times and locations before going out. Want to share your upcoming events with us for review in a future roundup? Send us an e-mail.
---