(Photo by Jim Prisching)

1. Be cheerful
Inspired by a market in Nuremberg, Germany, Christkindlmarket offers outdoor shops with German food and tours of Christkind, who delivers toys to children. Celebrate the 25th anniversary of the market with mugs of mulled spiced wine or hot chocolate.
Details for the Loop location: 11 am-8pm Sunday-Thursday; 11 am-10pm Friday and Saturday; 11 a.m. to 4 p.m. Dec. 24-24 at Daley Plaza, 50W. Washington St. Free / MAP
Details for the Lakeview location: 3 p.m. to 9 p.m. Monday to Thursday; 11 am-10pm Friday and Saturday; 11 am-7pm Sunday; 11 a.m.-4 p.m. December 24; closed December 25-31 at Gallagher Way, 3635 N. Clark St. Free / MAP
---
Find more festivals: 2021 Festival Guide
---
2. Give a helping hand
My Block My Town My Hood's "Be part of the light"Aims to illuminate more than 500 homes along Martin Luther King Drive between 51st and 115th Streets. Volunteers will help spread the holiday cheer. The launch event ends with a tree lighting celebration (5-6 p.m.).
Details: 2 p.m. to 6 p.m. Saturday at Washington Park Field House, 5531 S. Martin Luther King Drive. Free / CARD
---
3. Listen
"Mexican Christmas"showcases Latin American and Spanish music, with rarely heard instruments such as the bajón (Spanish baroque bassoon), leona (great guitar from Veracruz) and the quijada de burro (a percussion instrument made from a donkey jaw).
Details: Performances at 8 pm Thursday at St. John Canitus Church, 825 N. Carpenter St. (MAP); 8 p.m. Fridays at St. Luke's Episcopal Church, 939 Hinman Ave. Evanston (MAP); 3 p.m. Sunday at Mother of the Americas Parrish, 2226 S. Whipple St. (MAP). $ 20 to $ 50.
---
4. Frolic
Ice carving demonstrations, live reindeer and Buddy the Elf are part of the festivities held at Hyde Park Holly-Day. Enjoy free hot chocolate samples and family photos.
Details: 10 a.m.-4 p.m. Saturday at 5235 S. Harper Court and Hyde Park Shopping Center Courtyard, 55th Street and S. Lake Park Avenue. Free / CARD
---
5. Search
Antiques, vintage and modern goods are among the merchandise for sale at Randolph Street Market, which takes to the Mag Mile for a trio of weekend events.
Details: 10 a.m. to 5 p.m. Saturday and Sunday to December 19 at 830 N. Michigan Ave. $ 10 / MAP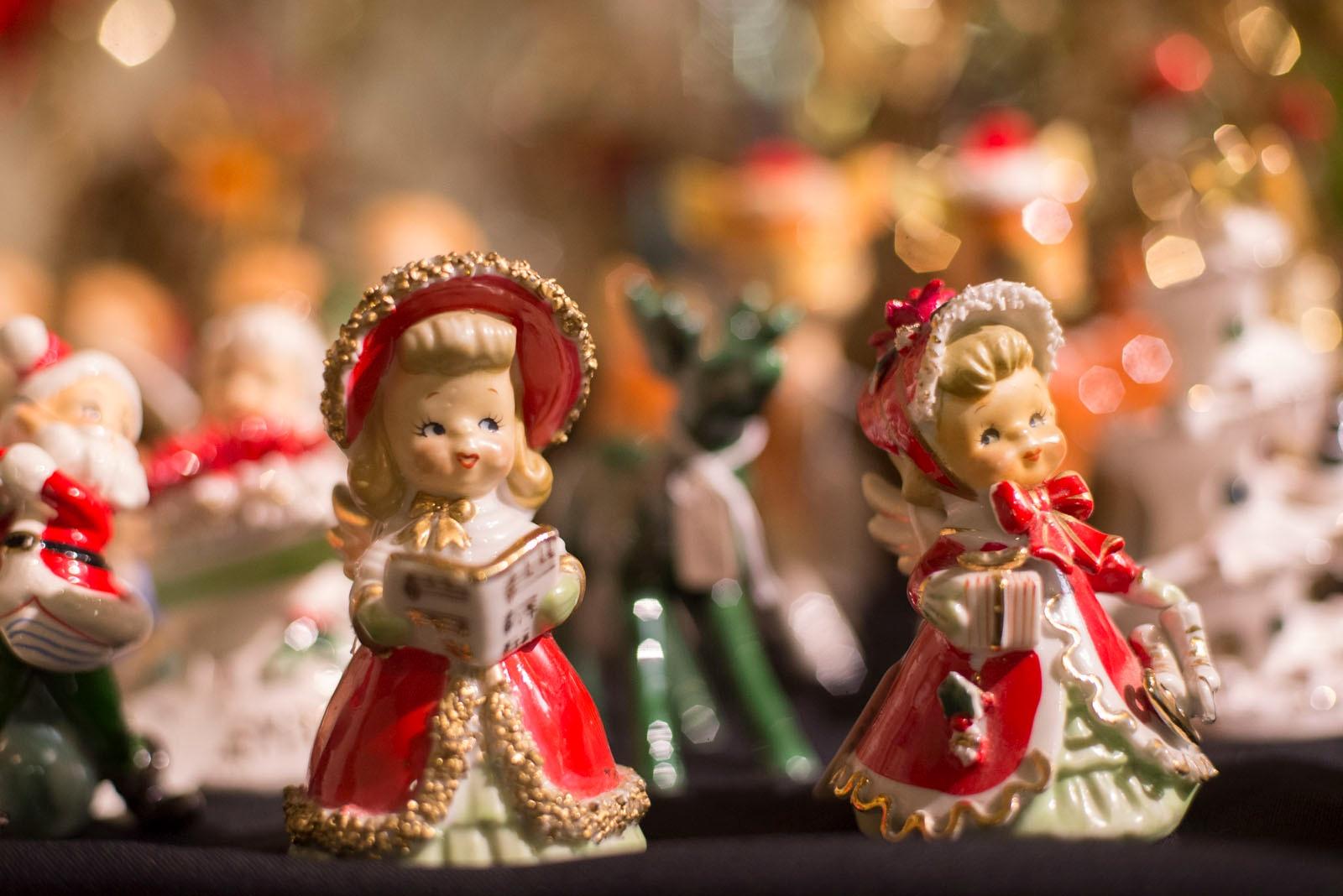 (Courtesy of Randolph Street Market)

6. Marvel
Cirque du Soleil revisits – or folds – a classic Christmas tale in ""It was the day before …"Featuring high-flying acts, acrobatics and more.
Details: Performances at 8 p.m. Thursday and Friday; 1 p.m., 4 p.m. and 8 p.m. on Saturdays; noon, 3 p.m. and 6 p.m. Sundays at the Chicago Theater, 175 N. State St. $ 30 and up / MAP
---
7. Walk
More than 20 artisans, including Swedish manufacturers and collectors, settled in heated tents along Catalpa Street for the first Andersonville Winter Market. Enjoy a cup (or two) of Simon's Tavern's famous Glogg.
Details: 3 pm-8pm Friday; 11 am-7pm Saturday; 11 am-5pm Sunday along Catalpa Street between Clark Street and Ashland Avenue. Free / CARD
---
8. Buy
Are you looking for unique holiday gifts? Head to the One-of-a-kind holiday show, featuring 400 artists selling everything from jewelry to art and clothing to gourmet products.
Details: 10 am-8pm Thursday-Saturday; 10 am to 5 pm Sunday at The Mart, 222 W. Merchandise Mart Plaza. $ 10; $ 15 for a two-day pass / MAP
---
9. Cut a carpet
Put on your dancing shoes and get a partner to First Friday swing night. Do you have two left feet? No problem. The event kicks off with a swing dance class for beginners. Proof of COVID-19 vaccination and face shield required.
Details: 8 p.m. to 11:30 p.m. at the Chicago Dance Center, 3868 N. Lincoln Ave. $ 10 / CARD
---
10. Believe
The fairy tale of Rodgers and Hammerstein, "CinderellaComes to life at the Paramount Theater. Watch the pumpkins transform into carriages and the ragged rags magically turn into a beautiful dress as Cinderella finds her Prince Charming.
Details: Performances 1:30 p.m. and 7 p.m. Wednesday, 7 p.m. Thursday; 8 p.m. Friday; 3 p.m. and 8 p.m. on Saturday; 1 p.m. and 5:30 p.m. Sunday with some exceptions until January 9 at the Paramount Theater, 23 E. Galena Blvd. Dawn. $ 36 to $ 79 / CARD
(Credit Liz Lauren)

The events listed are subject to change. We recommend that you check the times and locations before going out. Want to share your upcoming events with us for review in a future roundup? Send us an e-mail.
---