(Photo by Heidi Peters / Museum of Science and Industry, Chicago)

1. Shine
Over 50 trees have been decorated with decorations showcasing the traditions of cultures from around the world to Christmas around the world. Take a photo with Santa (additional cost) for even more fun during the holidays.
Details: 9.30am-5.30pm every day except Friday when it is open until 4pm; closed on Christmas day; 11 am to 5:30 pm, January 1-3 at the Museum of Science and Industry, 5700 S. Lake Shore Drive. Included with general admission $ 21.95; $ 12.95 for children aged 3 to 11 / CARD
---
2. Flower
Brighten up those dreary, gray winter days with a pair of floral displays. Garfield Park Conservatory Serenity winter floral exhibition features pink poinsettias, hyacinths, zinnias, salvias and cosmos. Lincoln Park Winter floral exhibition of the Conservatory's candy cane features red and white poinsettias, Christmas lights, and a 12 foot poinsettia.
Garfield Park Conservatory Details: 10 am-5pm daily, except Wednesdays when it is open until 8 pm, until Jan. 9 at 300 N. Central Park Ave. Free / CARD
Lincoln Park Conservatory detailsDaily: 10 a.m. to 3 p.m. daily through Jan. 9 at 2391 N. Stockton Drive. Free / CARD
---
3. Mingle
Ice skating, seasonal drinks, Christmas lights and trees and bumper cars are among the festivities offered at Jack Frost Winter Walk and Christmas Tree Farm.
Details: 5 pm-10pm Monday to Friday; 2 pm to 10 pm Saturday and Sunday with some exceptions until January 2 at 1265 W. Le Moyne St. $ 25; $ 19 for children aged 5 to 13; free for children 4 and under / CARD
---
4. Get connected
The Oil Lamp Theater was transformed into the New York radio station WBFR on Christmas Eve 1946 for "It's a Wonderful Life: A Live Radio Play. A seven-cast cast brings the whole town of Bedford Falls to life in this adaptation of the famous Jimmy Stewart and Donna Reed film.
Details: 8 p.m. Sunday with additional performances through December 30 at the Oil Lamp Theater, 1723 Glenview Road, Glenview. $ 28- $ 45 / CARD
---
5. Glow
Inside, temperature controlled Light up the lake features large-scale light shows, an ice rink, a holiday beer garden, children's train rides and Santa Claus Village and a gift market.
Details: 10 am-10pm every day until january 2 with a few exceptions, including closed Christmas Day, at Navy Pier, 600 E. Grand Ave. $ 15- $ 26 / CARD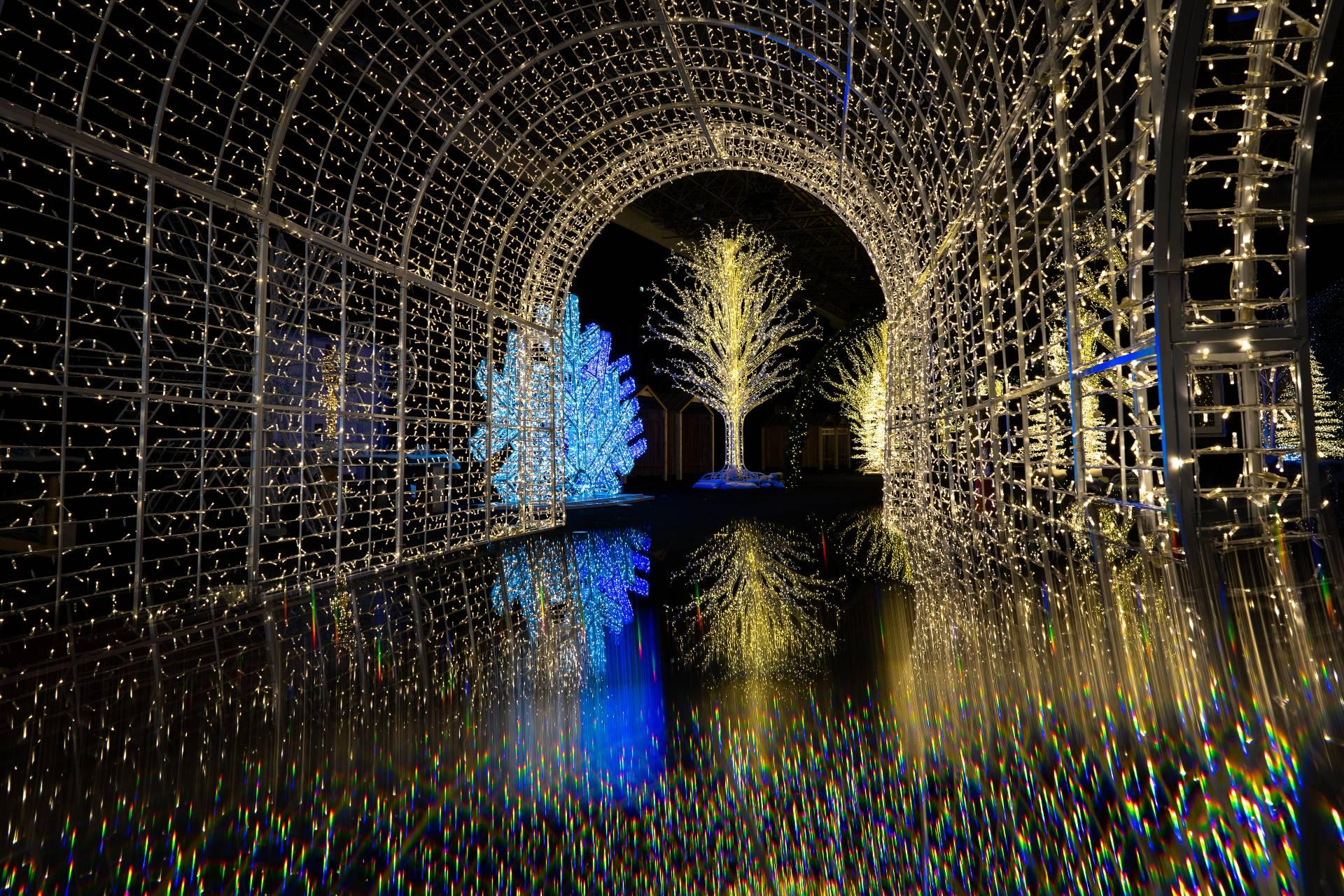 (Courtesy of Navy Pier)

6. Immersion
"Snow QueenBrings the fable of Hans Christian Anderson to life. This adaptation focuses on the Snow Queen, her seasonal relationship with the land, and the power she learns to wield.
Details: 3 p.m. and 7:30 p.m. Wednesday, Thursday and Sunday with additional performances until January 2 at the Chopin Theater, 1543 W. Division St. $ 20- $ 50 / CARD
---
7. Cruise
Enjoy the Christmas lights from the comfort of your own car at The Willow Hill Winter Magic Walk, with over a million lights, 50 illuminated Christmas trees, illuminated driving tunnels and seasonal figures lit up like snowmen.
Details: 4:30 p.m. to 10:30 p.m. daily through January 2 at Willow Hill Golf Course, 1350 Willow Road, Northbrook. $ 40 / CARD
---
8. Hunt
The Greek tradition of decorating karavakia (small boats) comes to Chicago via the Karavakia holiday display. More than 30 local artists decorated small scale models of boats, which are now on display in neighborhood businesses.
Details: Various locations until January 15
---
9. Discover
The exhibition "Chicago: Where Comics Came To LifeIllustrates Windy City's role in the development of early comics and features works from the late 19th century to the 1950s. Get a glimpse through our "Chicago Tonight" story.
Details: 10 a.m. to 5 p.m. daily, closed on statutory holidays until Jan. 9 at the Chicago Cultural Center, 78 E. Washington St. Free / CARD
---
10. Walk
Party with the city's wildlife at Lincoln Park Zoo Lights as millions of lights transform the zoo into a winter wonderland. Highlights include a maze of light, an enchanted forest, light shows, and rides.
Details: 4 pm to 10 pm Wednesday to Sunday until January 2 at Lincoln Park Zoo, 2001 N. Clark St. Reservations at $ 5 / CARD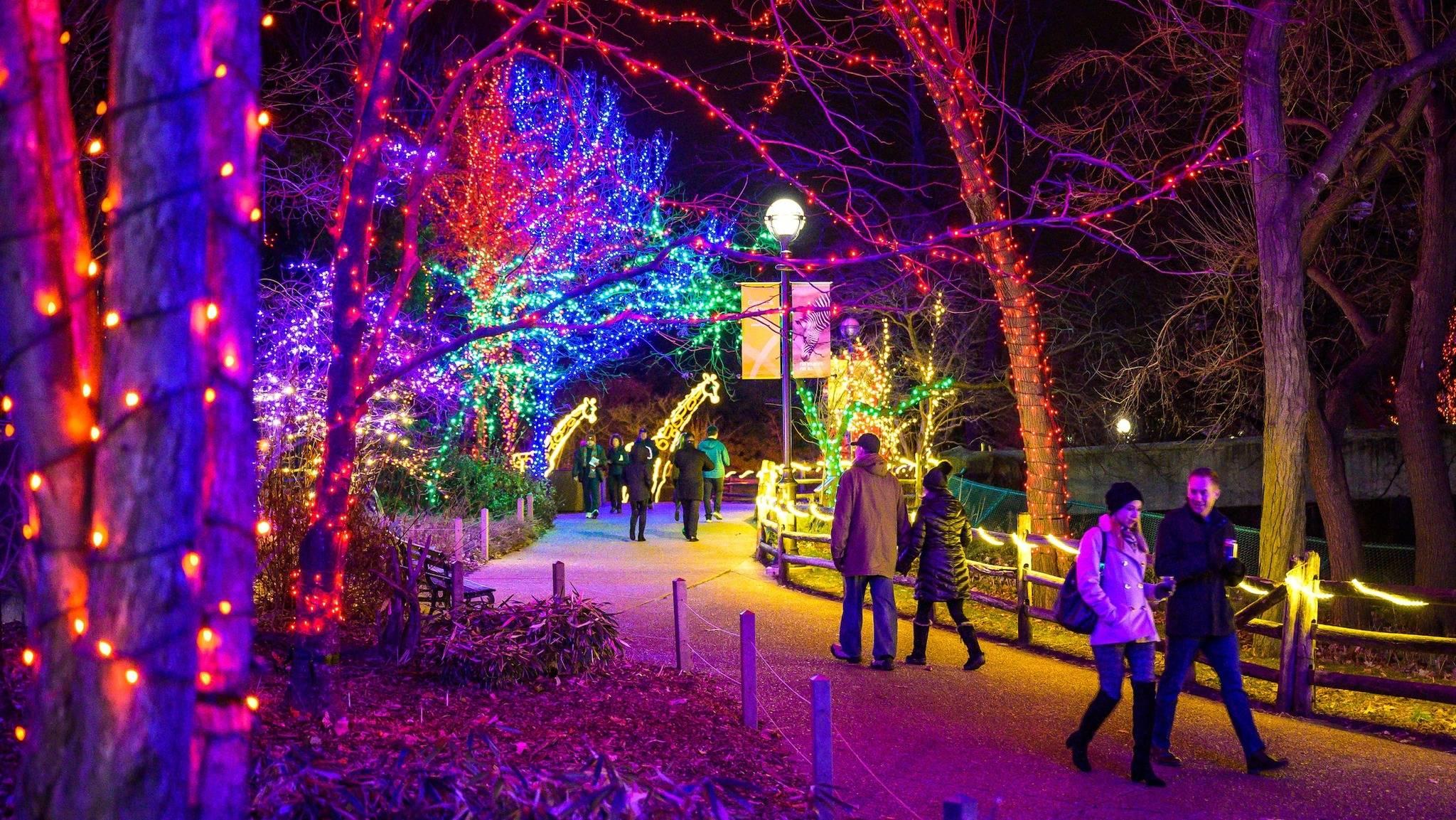 (Credit Lincoln Park Zoo)

The events listed are subject to change. We recommend that you check the times and locations before going out. Want to share your upcoming events with us for review in a future roundup? Send us an e-mail.
---