(Chicago Auto Show)

1. Cruise
Classic cars, electric vehicles, latest models and experimental cars park it at the Chicago Auto Show. Take selfies with your favorites, take a spin on one of the indoor test tracks or take a test drive outdoors.
Details: 10am-10pm daily until Sunday; 10 a.m.-8 p.m. Monday at McCormick Place, South Exhibit Hall, 2301 S. King Drive. $15; $10 for seniors and children 4 to 12 years old; free for children 3 and under / CARD
---
2. Grill
Raise a glass (or two) to Winter beer 2022with over a dozen breweries including Begyle Brewing, Maplewood Brewery, The Norman Cider and Alarmist Brewing.
Details: Noon to 8 p.m. Saturday and Sunday along Lincoln Avenue between Eastwood and Wilson Avenues. $5-$7 / CARD
---
3. Applaud
Chicago Tap Theater puts its best foot forward in "For the love of the tap." Local musicians provide the band's whimsical footwork soundtrack, which includes new works and company classics like "Moonlight" and "Flying Turtles," choreographed by Brenda Bufalino – one of the pioneers of live tap dancing .
Details: 7:30 p.m. Saturday at the Athenaeum Center, Historic Main Stage Theater, 2936 N. Southport Ave. $23.80 to $65 / CARD
---
4. Plug in
The 15th century Italian banker Cosimo de' Medici was known for establishing his family in the world of finance, but he also collected the music of the best Florentine composers. "Music worthy of the Medicidraws inspiration from these collections and features performances by singers, medieval strings, harps, lute, percussion and organetto.
Details: 8 p.m. Friday at St. Michael's Catholic Church, 1633 N. Cleveland Ave. $50 (Card); 8 p.m. Saturday at the University of Chicago International House, 1414 E. 59th St. $50 (Card); 3 p.m. Sunday at Northwestern University, Galvin Recital Hall, 70 Arts Circle Drive, Evanston. $50 (Card)
---
5. Acknowledge
Playwright August Wilson"ocean gemexplores the lives of African Americans in the early 20th century as the shadow of slavery looms. In 1904, as tensions boil over into riots in the Pittsburgh district, Ester Tyler, keeper and transmitter of African-American history and purifier of souls, guides a suspicious traveler on a journey of spiritual awakening. Learn more about Hedy Weiss' production.
Details: 7:30 p.m. Wednesday; 2 p.m. and 7:30 p.m. Thursday; 8 p.m. Friday; 2 p.m. and 8 p.m. Saturday; 2 p.m. Sunday; through Feb. 27 at the Goodman Theater, 170 N. Dearborn St. $35-$80/ CARD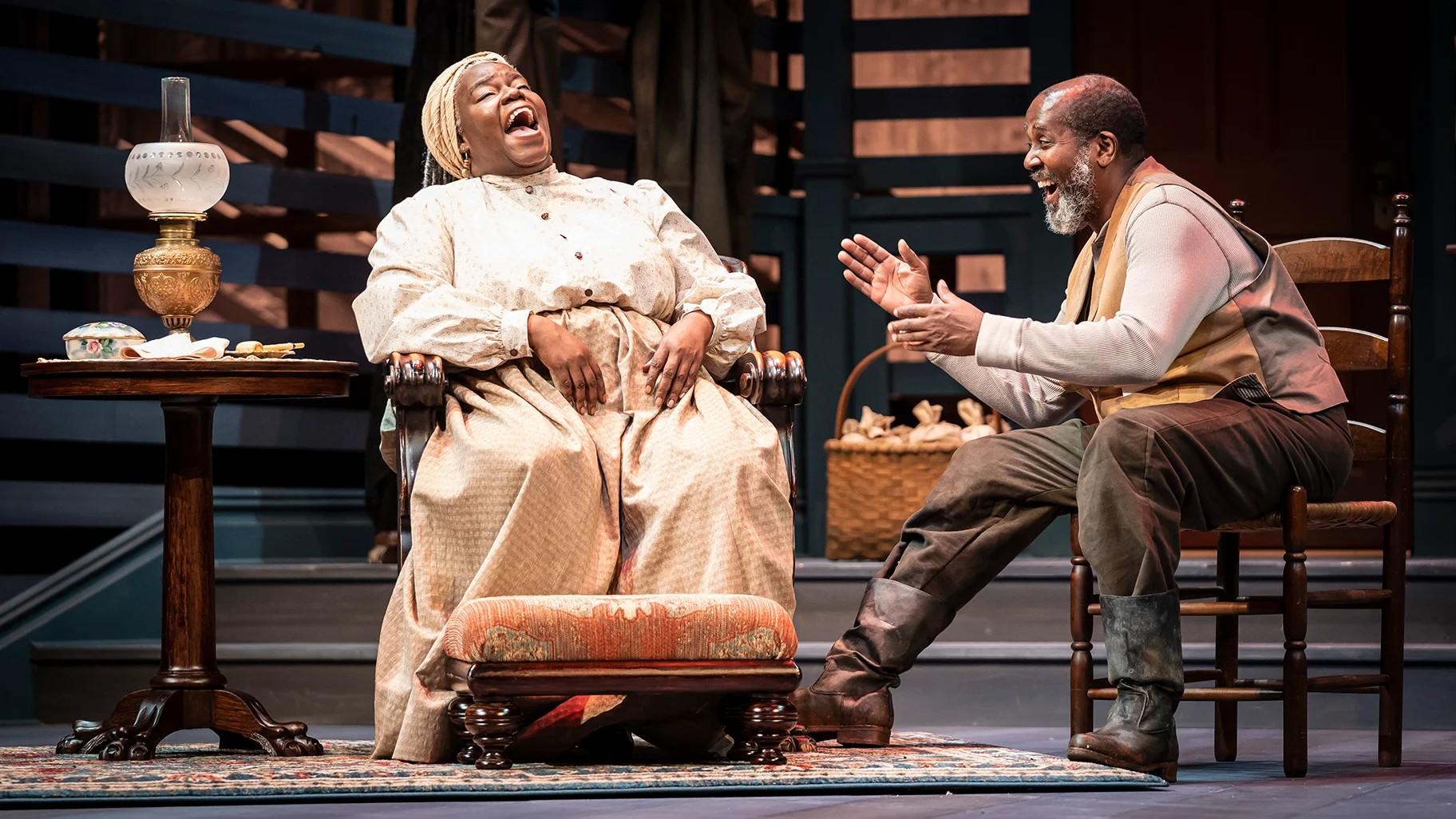 Lisa Gaye Dixon (Aunt Ester) and James A. Williams (Solly Two Kings) in August Wilson's 'Gem of the Ocean' at the Goodman Theatre. (photo by Liz Lauren)

6. Digging up
Everything you need to know about growing plants indoors can be learned at Workshop: Introduction to plants, which will cover the basics of soil, repotting, watering, light, fertilizing, pruning and more. During the workshop, you will choose a plant and a 6 inch planter to repot and take home.
Details: 11 a.m.-12:30 p.m. Saturday at Olson's Ace Hardware, 700 N. Northwest Highway, Park Ridge. Free, RSVP required / CARD
---
7. Honor
Black History Month will be commemorated atMalcolm X: Black Excellence: A Story of Resilient Culturewhich celebrates African culture through the performing arts, including music and dance.
Details: 12:00 p.m. to 8:30 p.m. Fridays at Malcolm X College, 1900 W. Jackson Blvd. To free / CARD
---
8. Plan
Do you dream of a cozy getaway? Turn those dreams into reality at Chicago Travel & Adventure Showwhere you can plan your next trip and get advice from travel experts like Pauline Frommer, Editorial Director of Frommer Guides and editor of Frommers.com.
Details: 10am-5pm Saturday; 10 a.m.-4 p.m. Sunday at the Donald E. Stephens Convention Center, Hall F, 5555 N. River Road, Rosemont. $11 to $16; free for children under 16 / CARD
---
9. Hunting
Update your wardrobe with unique yarns found on Illinois Vintage Festival 6where around 100 vendors will set up shop to showcase vintage clothing and homewares.
Details: 10am-6pm Saturday and Sunday at the DuPage Event Center & Fairgrounds, 2015 Manchester Road, Wheaton. To free / CARD
---
10. Flower
More than 10,000 orchid flowers take over a former secret garden, burst through walls, wrap around pillars and spill out onto a 1900s piano in The show of orchids: wild.
Details: 10 a.m. to 4 p.m. daily through March 27 at the Chicago Botanic Garden, 1000 Lake Cook Road, Glencoe. $7 to $19; $5 to $16 for children 3 to 12 years old; free for children 2 and under / CARD
(Maria Rebelo Photography)

Events listed are subject to change. We recommend double-checking times and locations before heading out the door. Want to share your upcoming events with us for consideration in a future roundup? Email us.
---