(Courtesy Gallagher Way Chicago)

1. Slide
The winter weather provides excellent conditions for Ice bumper cars, where you can work, slide and turn on the Gallagher Way ice rink. Riders must be at least 7 years old and 42 inches tall to ride on their own, according to organizers.
Details: 5 pm-9pm Monday to Thursday and Saturday; 3 p.m. to 7 p.m. Sunday to Jan. 30 at Gallagher Way, 3635 N. Clark St. $ 15 / MAP
---
2. Explore
Winter birds and wildlife can be found all around town with a short hike in the snow. To verify Burnham Park Prairie and Woodland Trails Where North Island lakeside meadow while enjoying a fantastic view of the Windy City. Note: There must be at least 3 inches of snow for the event to occur.
Burnham Park Details: 10 am to 11:30 am Saturday at 1200-5700 S. Jean Baptiste Pointe DuSable Lake Shore Drive. $ 5 / CARD
North Island Park Details: 10 am to noon on Saturdays at 1521 S. Linn White Drive. $ 5 / CARD
---
3. Shop
Now that the holidays are over, treat yourself Chicago Craft Market, with over 30 artists and vendors selling unique, handmade products.
Details: 12 p.m. to 4 p.m. Saturdays at the Empty Bottle, 1035 N. Western Ave. Free / CARD
---
4. Flow
the Yoga R&B Series combines the calm of yoga with the stimulating sounds of R&B music. Jill Scott Yoga launches the three-part series designed to help you release tension, establish good habits and achieve your goals.
Details: Saturday noon at the Firehouse Community Arts Center in Chicago, 2111 S. Hamlin Ave. $ 12 per session / MAP
---
5. Search
Did you know that bald eagles winter in Illinois? Take a look at Eagle watch, where you can take guided hikes, listen to presentations with live birds, and look for the majestic raptors perched in trees or circling above your head for food.
Details: 11 am-3pm Saturday at the Four Rivers Environmental Education Center, 25055 S. Walnut Lane, Channahon. Free / CARD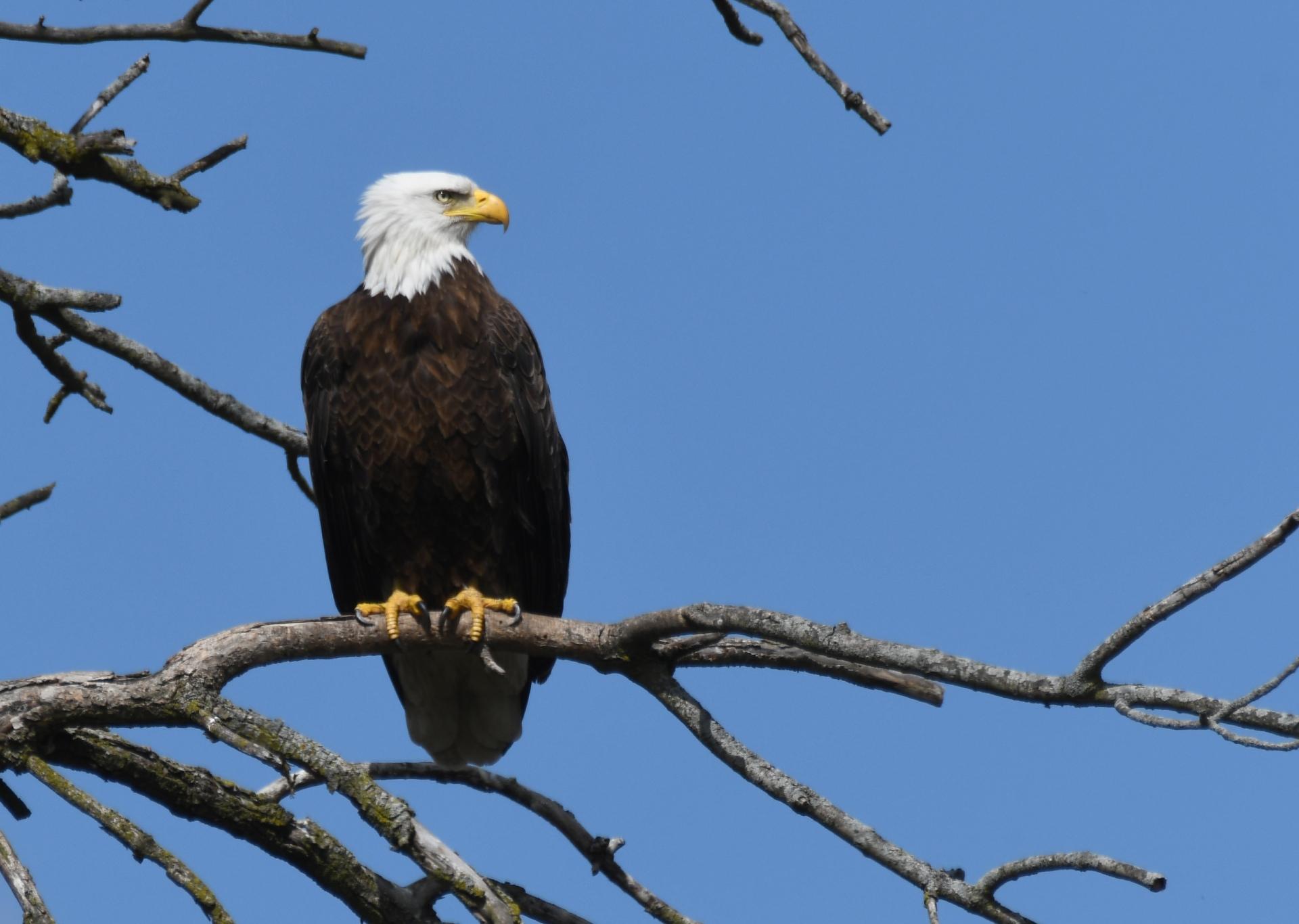 The Will County Forest Reserve District Eagle Watch will be held from 11 am to 3 pm on Saturday, January 8 at the Four Rivers Environmental Education Center in Channahon. (Photo by Forest Preserve staff / Chad Merda)

6. Move around
AT Fit for Good: Fitness Bootcamp, Founder Danielle Stanley walks you through a 45-minute circuit workout that combines simple, effective, low-impact strength exercises for a full body workout. All levels of fitness are welcome.
Details: 7:30 to 8:15 a.m. Saturday to January 29 at Pump High Energy Fitness Center, 1945 E. 71st St. $ 15 / MAP
---
7. Switch on
Just because the holidays are over doesn't mean you can no longer enjoy the festive lights. Keep the holiday spirit at Let it shine Lightshow and enjoy synchronized lights from the comfort and warmth of your own car.
Details: 4:30 pm-10pm daily through Sunday at Wintrust Field, 1999 S. Springinsguth Road, Schaumburg. $ 29.99 on weekdays; $ 39.99 weekends / CARD
---
8. Jogger
A Morning run organized by Fleet Feet Running Club in Lincoln Square will help start the new year on the right foot. Participants meet at the store and run to the North Shore Channel Trail. BYO of water.
Details: 8 a.m. Saturday at Fleet Feet Lincoln Square, 4762 N. Lincoln Ave. Free / CARD
---
9. Design
Whether you've been planning the 'Big Day' all your life or just starting to think about it, you'll find everything you need to know – and more at Bridal and wedding fair. Meet vendors such as florists, makeup artists, DJs, and photographers, and attend a bridal fashion show to discover the latest trends.
Details: 12 p.m. to 5 p.m. Saturday and Sunday at the Donald E. Stephens Convention Center, 5555 N. River Road, Rosemont. Free with online registration; $ 10 at the door / CARD
---
10. Rewind
Take a musical journey through time at "8 tracks: the sounds of the 70s, "Featuring tunes from The Carpenters, Patti LaBelle, Barry Manilow, Marvin Gaye and many more as an eight song cast across 50 songs. Get a preview of Hedy Weiss.
Details: 7:30 p.m. Thursday to Saturday; 7 p.m. Sunday to January 23 at Theo Ubique Cabaret Theater, 721 Howard St. Evanston. $ 35 / CARD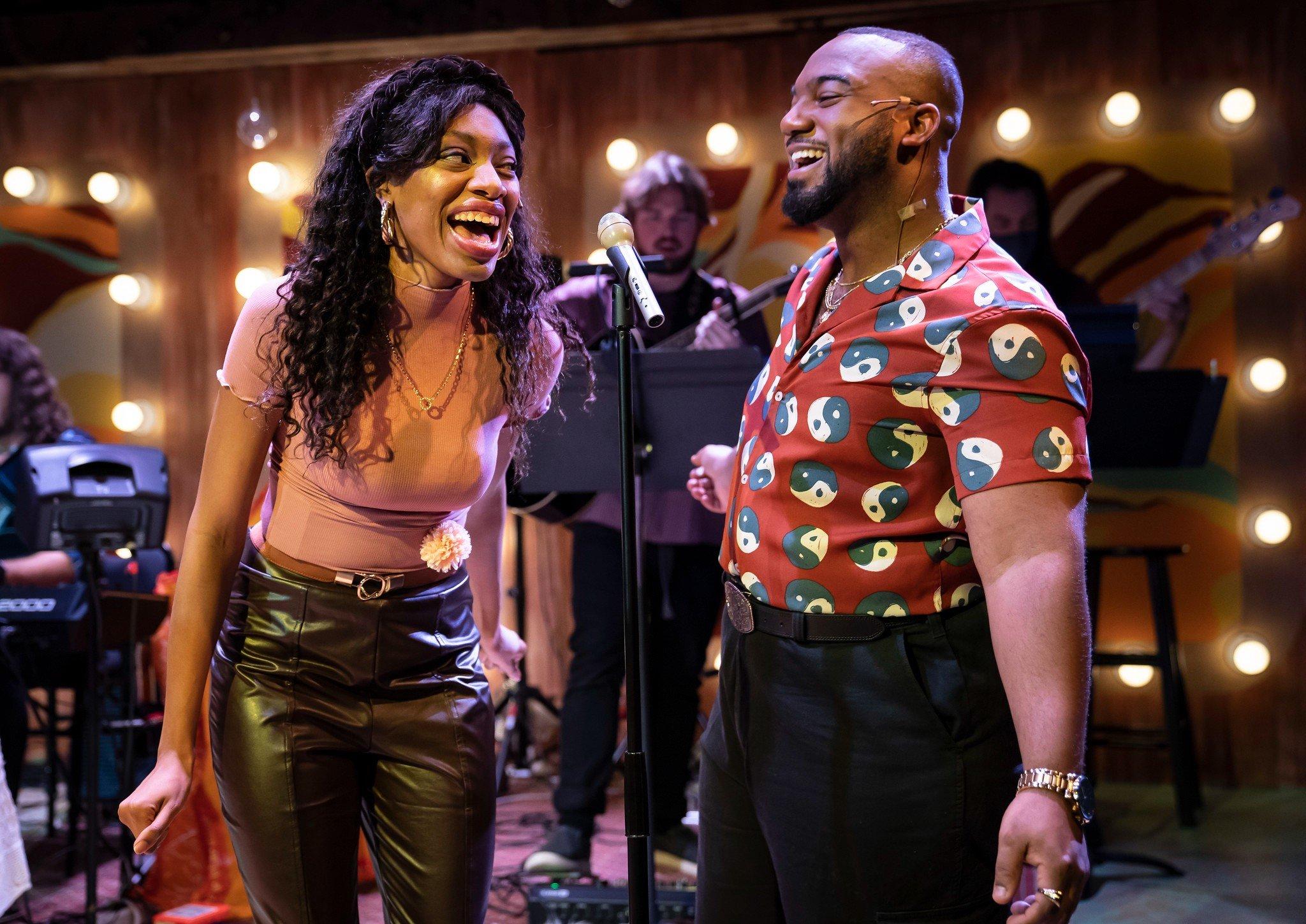 Chamaya Moody (left) and Wesly Anthony Clerge perform No. 8-Track. (Photo by Liz Lauren)

The events listed are subject to change. We recommend that you check the times and locations before going out. Want to share your upcoming events with us for review in a future roundup? Send us an e-mail.
---