(Rick Majewski / Northalsted / Go Pride)

1. Spark
LGBTQ Life, Culture and Community Shine at Annual Meeting Chicago Pride Festival with drag shows, musical acts and DJs on a trio of stages. Headliners include The Aces and Sixteen Candles (Saturday) and Dorian Electra and Black Girl Magic (Sunday).
Details: 11am-10pm Saturday and Sunday along Halsted Street between Addison and Grace Streets. Suggested donation of $15 / MAP
---
Find more festivals: Guide to summer festivals 2022
---
2. Treasure
Village festival on June 19 celebrates the emancipation of enslaved African Americans and aims to highlight the resilience, solidarity, culture and progress of black communities.
Details: Noon to 6 p.m. Saturday along California Avenue between 12th Place and Ogden Avenue. Free / MAP
---
3. Think
More than 400 years ago, the first enslaved Africans began arriving in the United States. Told from the perspective of three modern characters and a series of performance pieces, "1619: The journey of a people, the musicalcommemorates the struggle for equality and celebrates the history of America's African sons and daughters.
Details: 7:30 p.m. Friday; 1 p.m. and 6 p.m. Saturday; 4 p.m. Sunday at the Vittum Theater, 1012 N. Noble St. $35 and up / MAP
---
4. Dot
"ART & AGENCY: Exploring the tradition of African-American quiltingexamines tradition from Africa to America and how quilts define black social, economic and cultural agency. The symposium will also be streamed live.
Details: 2:30-6:30 p.m. Saturday at the Reva and David Logan Center for the Arts, 915 E. 60th St. Free, registration required / MAP
---
5. Get together
Created in 1993 to fight against graffiti, the Wall Artists Festival transforms a 600-foot seawall into a work of art by community members. Prizes will be awarded for artistic integrity, creative use of space and interpretation of this year's theme, which is "The World of Tomorrow".
Details: 10am-5pm Saturday; 10 a.m.-3 p.m. Sunday at Farwell Avenue and Lake Michigan. Free / MAP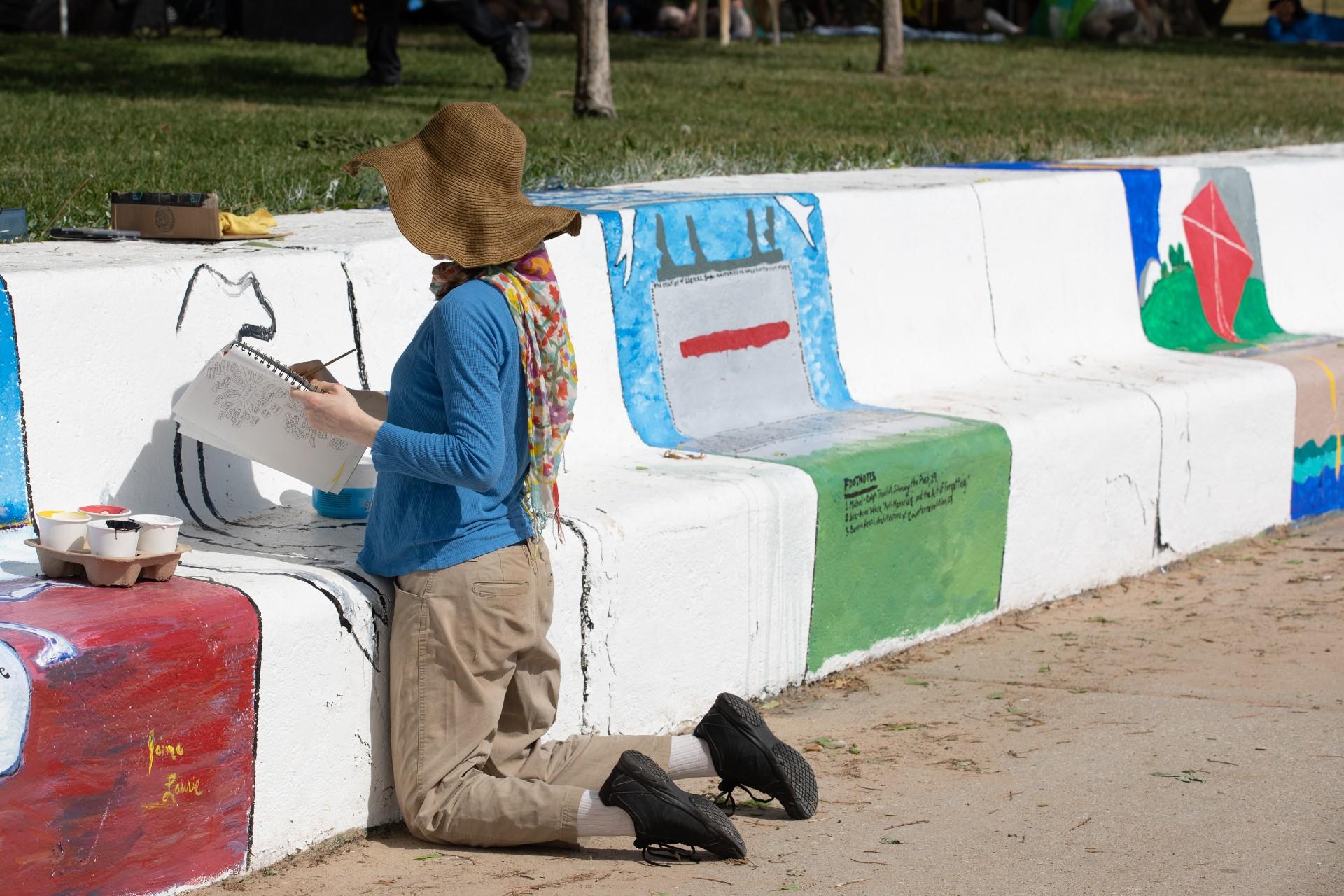 (Courtesy of Wall Artists)

6. Enjoy
The Chicago Philharmonic Orchestra will perform a Grammy-winning score live for "Black Panther in concert." Relive the excitement of T'Challa becoming king and battling Killmonger in the 2018 Marvel Studios phenomenon. And before the show, enter costume and best-dressed contests, and walk the red carpet.
Details: 7:30 p.m. Saturday at the Chicago Theater, 175 N. State St. $49.50 and up / MAP
---
7. Rejoice
Inspired by Congo Square in New Orleans, the Party in the Square seeks to celebrate black arts, healing and joy through live performances, theatrical readings and black-owned vendors.
Details: 1-4 p.m. Sunday at Zhou B Art Center, 1029 W. 35th St. Free/ MAP
---
8. Find out
Designed to educate residents on how to live more sustainably and volunteer with advocacy organizations, the 47th Neighborhood Ecological Festival brings together nearly 50 environmental organizations and small sustainable businesses. Attend educational workshops, get free compost and native seed packets, listen to live music and buy sustainable products.
Details: 10 a.m.-2 p.m. Saturday at Welles Park, 2333 W. Sunnyside Ave. Free / MAP
---
9. Cherish
"We are the change!is a June 19 celebration of black and LGBTQIA+ history by Joel Hall Dancers, and features a revival of four pieces by the company's eponymous founder and a world premiere by artistic director Jacqueline Sinclair.
Details: 7 p.m. Saturday; 3 p.m. Sunday at the Hoover-Leppen Theater in Downtown Halsted, 3656 N. Halsted St. $30-$35/ MAP
---
10. Amass
Works by more than 200 artists from across the country will be available for purchase at Gold Coast Art Fair. BYO has kindly used artwork to donate to the Chicago Furniture Bank, which will then distribute it to people moving into permanent housing.
Details: 10 a.m.-5 p.m. Saturday and Sunday at Grant Park, Butler Field, South Lake Shore Drive and East Monroe Street. $10; free for children under 12 / MAP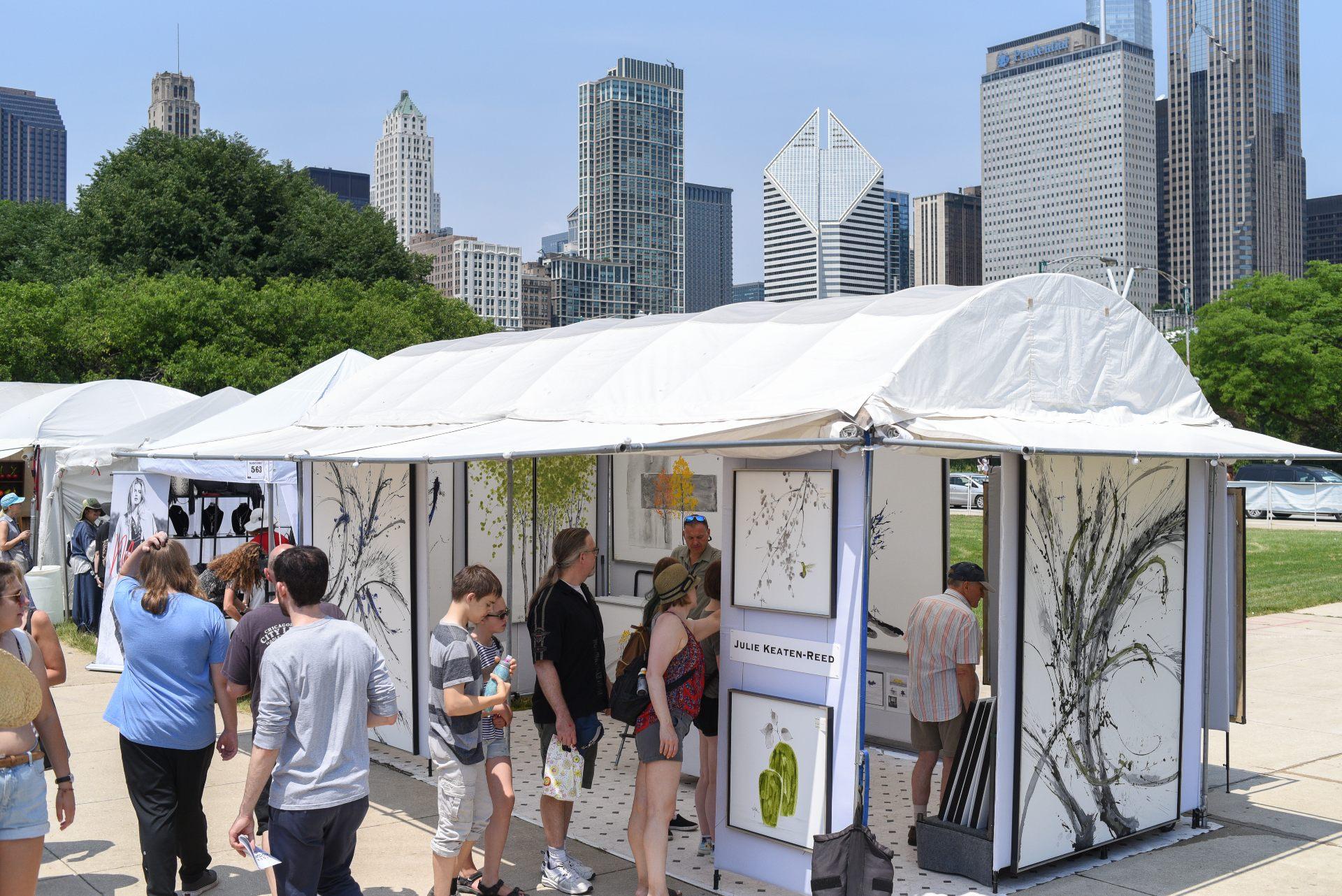 (Courtesy of Amdur Productions)

Events listed are subject to change. We recommend double-checking times and locations before heading out the door. Want to share your upcoming events with us for consideration in a future roundup? Email us.
---