(Photo by Allie Mischen)

1. Shine
Performances and musical performances are part of the celebration at Pride in the Parkincluding sets from The Chainsmokers and Joel Corry (Saturday) and Alesso and Daya (Sunday).
Details: 2pm-10pm Saturday; 3-10 p.m. Sunday at Grant Park, Butler Field, South Lake Shore Drive and East Monroe Street. $95 and up / MAP
---
Find more festivals: Guide to summer festivals 2022
---
2. Line up
More than 150 elaborate floats, marching bands, performance bands, rainbow flags and decorated vehicles wind their way through several North Side neighborhoods during the Chicago Pride Parade.
Itinerary: The parade departs Sunday at noon at the corner of North Broadway Street and West Montrose Avenue, heads south along Broadway, then south on Halsted Street, then south on Broadway, then east on Diversey to Cannon Drive. Free / MAP
---
3. Sip
The classic Mexican drink made with beer, tomato juice, chili peppers, lime juice, sauces and spices is on the menu at Chicago Michelada Festival. Mariachi music, live bands and children's activities are also on the agenda.
Details: 3-10 p.m. Friday; 2 p.m. to 10 p.m. Saturday and Sunday at Harrison Park, 1824 S. Wood St. $50 and up / MAP
---
4. Stroll
Bronzeville was the center of African American culture from the 1920s through the 1950s. Learn about its rich history on the Bronzeville Walking Tour. Led by Bernard Turner, the tour will feature the neighborhood's Walk of Fame, landmarks and artwork.
Details: 10 a.m. to noon Sunday at 3501 S. Martin Luther King Drive. $22.50-$25 / MAP
---
5. Groove
The Calling, Michigander and Baysik are among the artists performing at the premiere River North Live – A Riverside Music Festival.
Details: 5-10 p.m. Friday; 4-10 p.m. Saturday; 4-8 p.m. Sunday at River Park at theMART, 222 Merchandise Mart Plaza. $10-$50 / MAP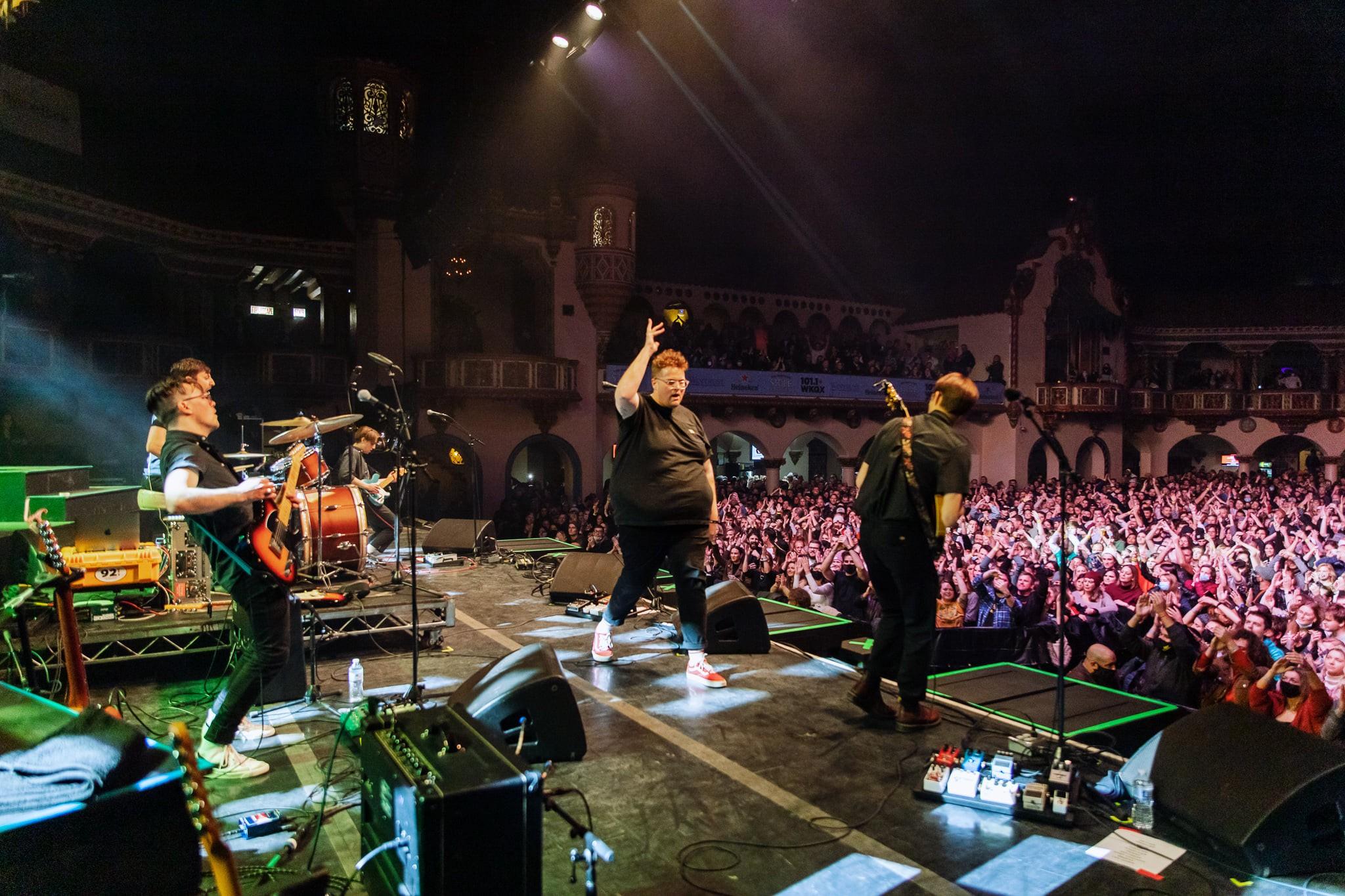 (Courtesy of Michigander)

6. Adorn
Colorful kimonos are displayed at the annual Japanese Cultural Center Kimono show. The event will also feature sumi-e (Japanese ink painting) by artist Patricia Larkin Green.
Details: 10 a.m.-4 p.m. Saturday and Sunday at the Japanese Cultural Center, 1016 W. Belmont Ave. Free / MAP
---
7. Honor
The Ida B. Wells Festival celebrates the 160th birthday of the American journalist and civil rights icon with poetry, panel discussions, music, walking tours and kids' activities like hopscotch and face painting.
Details: 8 a.m.-2 p.m. Saturday at The Light of Truth Ida B. Wells National Monument, 3729 S. Langley Ave. Free / MAP
---
8. Adventure
Urban Rivers organizes the inauguration of its floating eco-park at Wild Mile Block Partywhere you can visit the gardens and walk along the Chicago River.
Details: 4-9 p.m. Saturday at REI Lincoln Park, 935 W. Eastman St. Free/ MAP
---
9. Laugh
Screenings of short films, industry panels, table readings and Q&A sessions with filmmakers are on the agenda for the Chicago Women's Comedy Film Festival.
Details: 11 a.m. to 8 p.m. Sundays at Lincoln Lodge, 2040 N. Milwaukee Ave. $15 to $30 / MAP
---
10. Savor
The Mandala Makers Festival features dozens of music, dance, drag and storytelling performances by nationally recognized and emerging artists through a South Asian lens. Performers include comedian, actor and writer Masood Haque (Friday), Abhijeet's Bollywood Drag Divas (Saturday) and a collaboration of Mandala Dance and Music Ensemble (Sunday).
Details: 5-10 p.m. Friday and Saturday; 1:30-6 p.m. Sunday at Indian Boundary Park, 2500 W. Lunt Ave. Free / MAP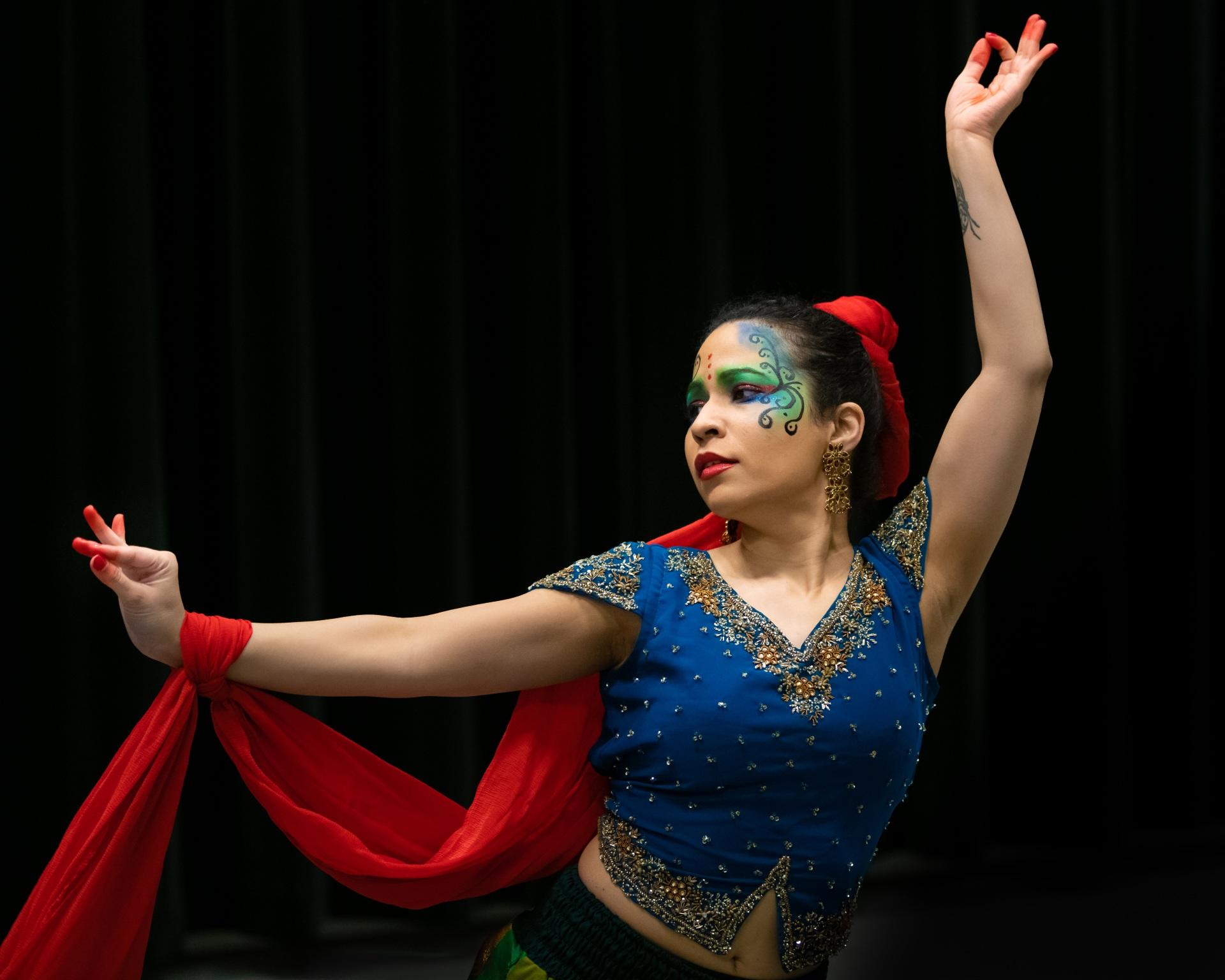 Shalaka Kulkarni (Photo by Rich Rankin)

Events listed are subject to change. We recommend double-checking times and locations before heading out the door. Want to share your upcoming events with us for consideration in a future roundup? Email us.
---