(Courtesy of Navy Pier)

1. frolic
The ancient Hindu festival holi – also known as the Festival of Love and the Festival of Colors – celebrates the arrival of spring and is famous for its throwing of colored powders. Entertainment includes music, dancing and educational activities.
Details: 1-5 p.m. Saturday at Navy Pier, 600 E. Grand Ave. Free / MAP
---
2. Rejoice
After a two-year hiatus, Fitzgerald's St. Patrick's Day Celebration returns with performances by the Shannon Rovers, Mayer School of Irish Dance, Fitz & the Celts and more.
Details: Noon to 11 p.m. Saturday at Fitzgerald's Night Club, 6615 W. Roosevelt Road, Berwyn. $5-$15 / MAP
---
3. Think
"Classic heroinesexplores the tension between the traditional roles of 18th century operatic heroines as wives, girlfriends and lovers and the sheer power of the female voice.
Details: 7:30 p.m. Sunday at the North Shore Center for the Performing Arts, 9501 Skokie Blvd., Skokie. $25-$95 / MAP
---
4. Immerse yourself
Examples of beers invented in the 17th century by a Paulaner monk who brewed a batch of "strong ale" to help his fasting brethren during Lent Open Haus Stammtisch – Starkbierfest.
Details: 7:30 p.m. to 11 p.m. Fridays at DANK Haus Skyline Lounge, 4740 N. Western Ave. Suggested donation of $5, RSVP required / MAP
---
5.Dash
Put on your sneakers and wear your best St. Patrick's Day outfit (again!) for the Bank of America Shamrock Shuffle 8,000 km run. Enjoy a post-race party with live music at Buckingham Fountain in Grant Park.
Details: 8:30 a.m. Sunday at Grant Park, Columbus Drive and Monroe Street. $60 / MAP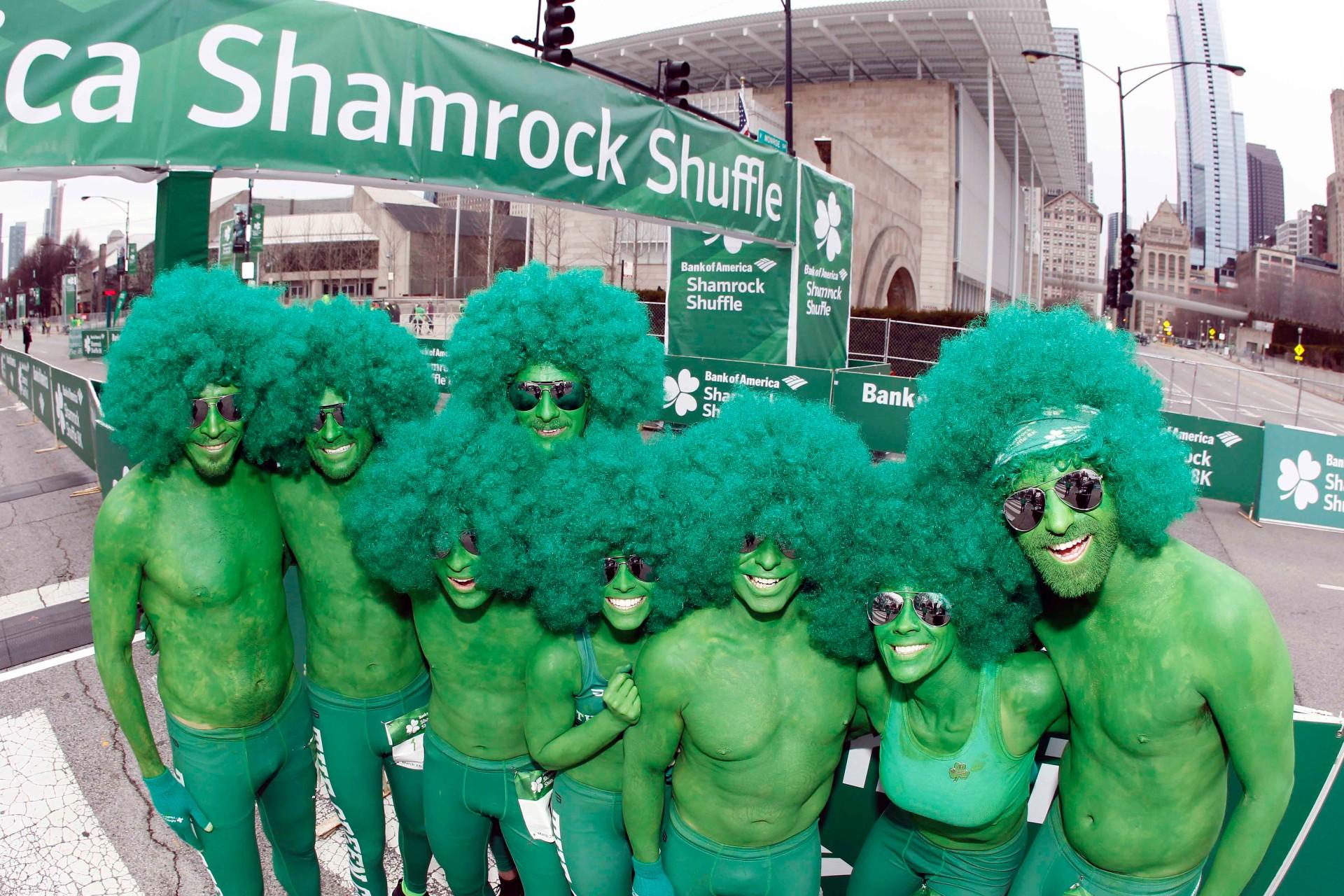 (Courtesy of Bank of America Shamrock Shuffle)

6. Acquire
Lo Rez Brewery Women's History Market features a range of all-female local vendors, including The Shudio, Casa Garden, MojoOwl and Cute 2 Me Shop. Live music, local food and beer are also on the menu.
Details: 3-7 p.m. Saturday at Lo Rez Brewing, 2101 S. Carpenter St. Suggested $5 donation to benefit Mujeres Latinas en Accion/ MAP
---
7. Spike
The Joffrey Dance Academy"Winning worksfeatures four world premieres, with works ranging from a mix of ballet and contemporary to neo-classical.
Details: 7:30 p.m. Friday; 2 p.m. and 7:30 p.m. Saturday; 2 p.m. Sunday at the Museum of Contemporary Art, 220 E. Grand Ave. $20-$30 / MAP
---
8. Behold
Some of the best local, national and international artists will be at the Chicago Tattoo Arts Convention, where you can show off your ink or get a tattoo. Entertainment includes carnival, burlesque and suspension shows.
Details: 2-11 p.m. Friday; 11am-11pm Saturday; 11am-8pm Sunday at the Donald E. Stephens Convention Center, 5555 N. River Road, Rosemont $25 per day; three-day pass for $50; free for children under 12 / MAP
---
9. Immerse
Relationships are at the center of the 18 films presented in the The spring edition of the JCC Chicago Jewish Film Festivalwith films ranging from lighthearted romantic comedies like "Another story"to dramas like"Neighbors."
Details: 10 a.m. ("Neighbors"), 12:30 p.m. ("They Survived Together") and 2:15 p.m. ("One More Story") Sunday at the Music Box Theater, 3733 N. Southport Ave. (MAP) Broadcast from Thursday to Sunday. $15
---
10. Log in
Sport can bring people together and tear them apart (hello, Cubs-Sox rivalries!). The role sport plays in relationships is explored in "king jameswhich follows a friendship spanning more than 12 years, from LeBron James' rookie season to an NBA championship. Get the scoop from Hedy Weiss.
Details: Performances 8 p.m. Tuesday to Saturday; 3 and 8 p.m. Sunday through April 10 at the Steppenwolf Theater, 1650 N. Halsted St. $20 to $88/ MAP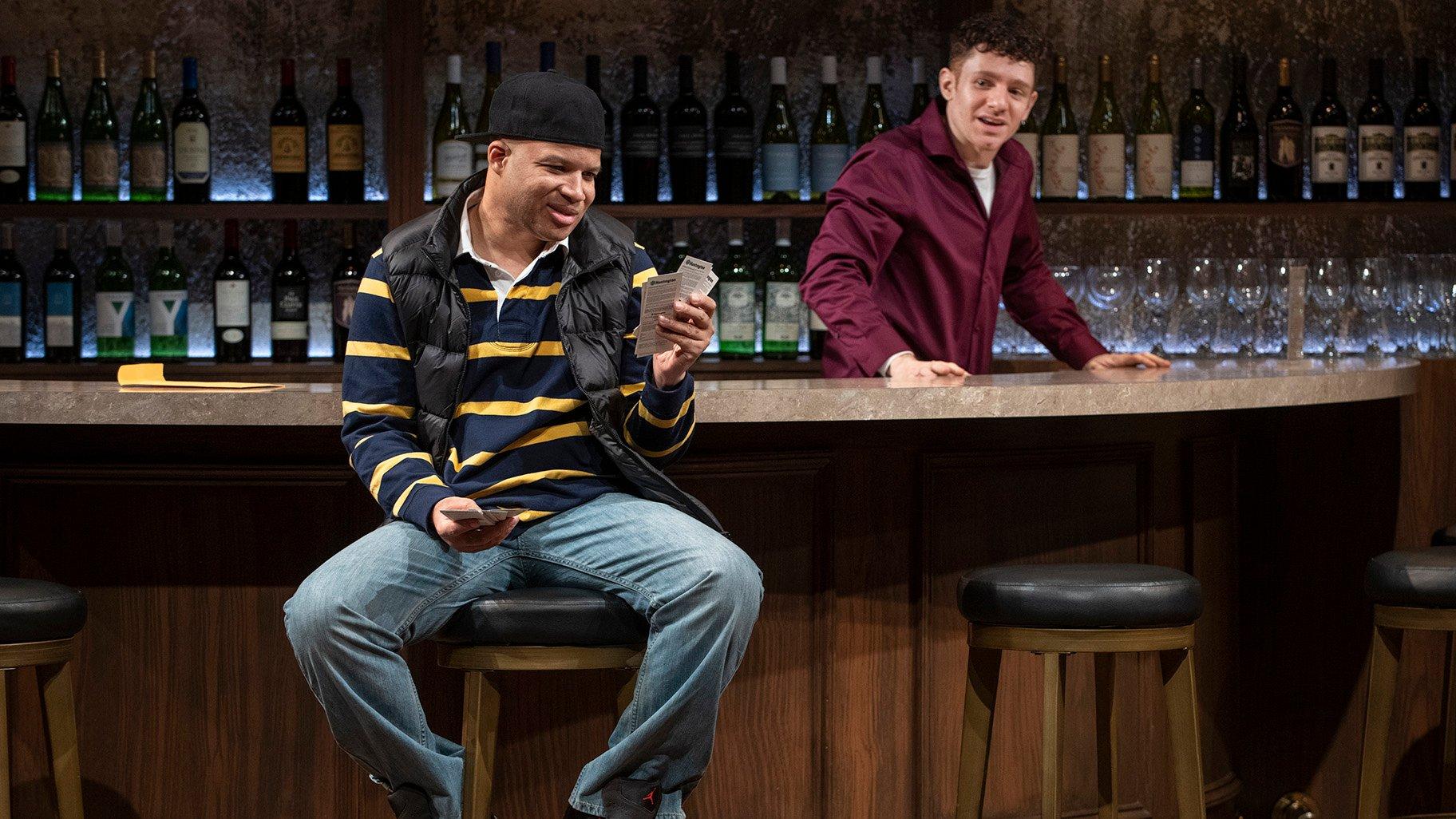 Ensemble member and Artistic Director Glenn Davis and Chris Perfetti at the world premiere of Steppenwolf Theater's 'King James' by ensemble member Rajiv Joseph. (Credit Michael Brosilow)

---
Events listed are subject to change. We recommend double-checking times and locations before heading out the door. Want to share your upcoming events with us for consideration in a future roundup? Email us.
---