(14 Parish Restaurant & Rum Bar / Facebook)

1. Eat
More than 300 establishments offer you their best dishes Chicago Restaurant Week Return. Reservations are not required but are strongly encouraged. Don't feel like eating out? Take-out and delivery options are also available.
Details: From Friday to April 10. Prix-fixe menus start at $25 for brunch or lunch; $39-$55 for dinner. Times and locations vary.
---
2. Listen
Israeli mandolin player Avi Avital makes his debut with the Chicago Philharmonic and maestro Scott Speck in "Marching Band Chicago: Respighi, Higdon, Moya and Hubbell."
Details: 3 p.m. Sunday at the Harris Theater, 205 E. Randolph St. $10 to $75/ MAP
---
3. Discover
Jazz Cats! Women in Chicago Jazz History: Lil Hardin Armstrong spotlights the talented pianist and composer who helped guide and define the career of her husband Louis Armstrong. Listen to recordings and live samples of his work.
Details: 2 p.m. Saturday at the Epiphany Center for the Arts, 201 S. Ashland Ave. Free / MAP
---
4. Appreciate
The directory "Center Stage at Ruth Pagepays homage to the center's namesake founder and international dance icon with performances by artists and organizations in residence. In honor of the centre's 50th anniversary, Saturday's program will include performances by local dance companies, including MADD Rhythms and Muntu Dance Theatre.
Details: 7:30 p.m. Friday and Saturday at the Ruth Page Center for the Arts, 1016 N. Dearborn St. $20; $35 for both performances / MAP
---
5. Treat yourself
the West Loop Festival of Spirits & Wine and Mouthwatering Treats features samples from dozens of local, national and international winemakers and fine spirits makers. Free artisan chocolates and specialty treats, plus live music are also on offer. Proceeds benefit the non-profit organization Voice of Care, and attendees can choose to donate $5 from each ticket to benefit Ukrainian refugees.
Details: 11am-6pm Saturday; 11 a.m.-5 p.m. Sunday at Stephen M. Bailey Auditorium at Plumbers Hall, 1340 W. Washington Blvd. $45 and up / MAP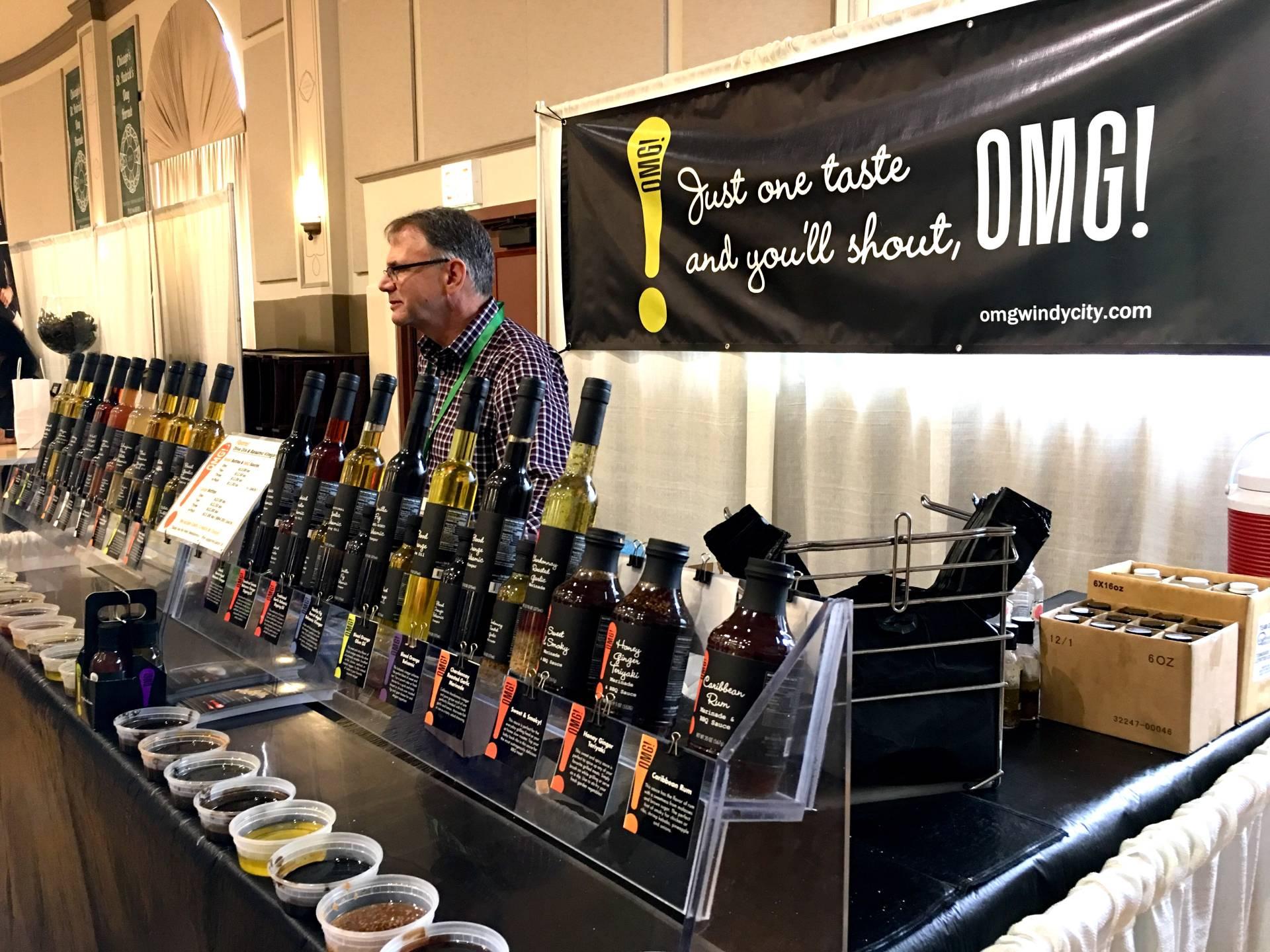 (Courtesy of Expos Gourmandes)

6. Plucking
A quintet of groups performs at Naperville Bluegrass Festival, including the Gibson Brothers and the Baker family. In addition to bluegrass tunes, the festival features a trio of instrument raffles.
Details: 6-10:30 p.m. Friday and Saturday at the Sheraton Lisle Naperville Hotel, 3000 Warrenville Road, Lisle. $68 and up / MAP
---
7. Fantasize
This one is for dreamers of all ages. Watch the magic unfold in "The circus of the imagination: to dreamas the cast members discover dreams they never knew they had and bring circus acts to life.
Details: 3 to 4 p.m. and 7 to 8 p.m. Saturday and Sunday through April 3 at the Chopin Theater, 1543 W. Division St. $18 to $28 / MAP
---
8. Food
Nearly three dozen vendors showcase plant-based food, clothing, and health and beauty products at the South Suburban Vegan Festival. Free food samples, chili and macaroni and cheese contests, and guest speakers top it all off.
Details: 11 a.m.-7 p.m. Saturday and Sunday at the Calumet Park Recreation Center, 12426 S. Loomis Street, Calumet Park. Free / MAP
---
9. Wonder
After a one-year restoration, the Grand Army of the Republic Memorial Hall and Chicago Cultural Center rotunda reopen. The festivities include guided tours, dance performances, art workshops, and discussions about the true history behind the halls of the Grand Army of the Republic.
Details: 10 a.m.-5 p.m. Saturday and Sunday at the Chicago Cultural Center, 77 E. Randolph St. Free / MAP
---
10. Representation
Ballet Hispánico tells the story of Eva "Evita" Perón, the illegitimate daughter of a successful farmer who became a dancehall performer and rose to the rank of first lady of Argentina, to life in "Dona Peron."
Details: 7:30 p.m. Saturday; 3 p.m. Sunday at the Auditorium Theater, 50 E. Ida B. Wells Drive. $37-$83 / MAP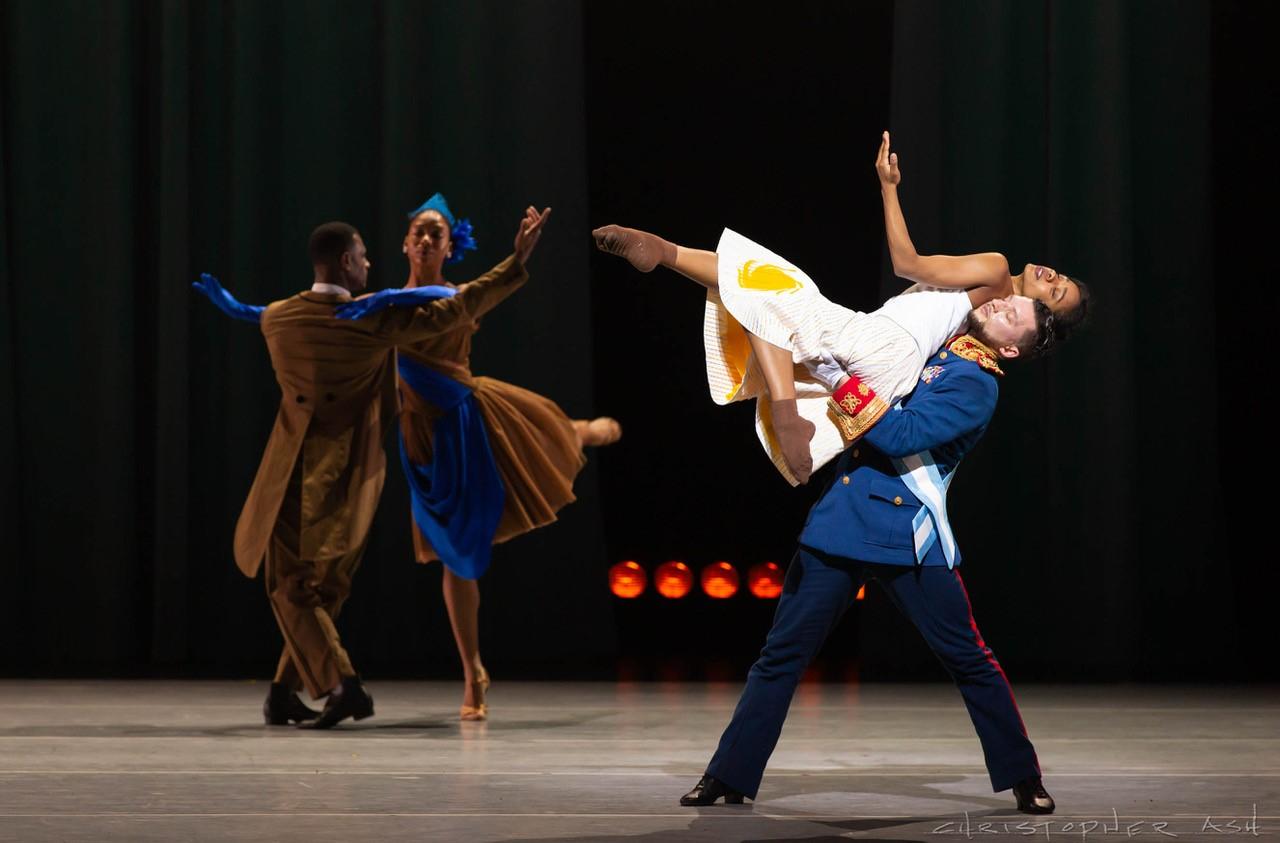 (Photo by Christopher Ash)

---
Events listed are subject to change. We recommend double-checking times and locations before heading out the door. Want to share your upcoming events with us for consideration in a future roundup? Email us.
---