(Photo by Trevor Beaty)

1. Connect
Meeting your future in-laws is one thing. Introducing them to your parents is a whole different ball game, especially when they have divergent backgrounds. "La Cage Aux Follesdepicts such an encounter when Jean-Michel brings his fiancée's ultra-conservative parents home to meet his atypical family.
Details: 7:30 p.m. Thursday; 8 p.m. Friday; 2 p.m. and 8 p.m. Saturday; 2 p.m. Sunday at the North Shore Center for the Performing Arts in Skokie, 9501 Skokie Blvd., Skokie. $21.50-$106 / MAP
---
2. Decorate
Bring half a dozen hard-boiled eggs to the Lithuanian Easter Egg Carving Workshop, where you will learn the Lithuanian traditional surface engraving technique. Engraving tools will be provided. See the museum's collection of Easter eggs, including the eggs of the late Ramute Plioplys, a folk artist who pioneered egg-carving methods for hollow eggs.
Details: 2:00 p.m. Saturday at the Balzekas Museum of Lithuanian Culture, 6500 S. Pulaski Road. $12 to $20; $8 for children / MAP
---
3. Support
Orbert Davis, Lynne Jordan and Leandro Lopez Varady are among the artists performing in Chicago Legends for Ukrainea benefit concert with all proceeds going to the National Bank of Ukraine for humanitarian aid.
Details: 7:30 p.m. Friday at the Chopin Theater, 1543 W. Division St. $50/ MAP
---
4. Link
You can connect with your companion at Yoga Partner, where you will both be guided through coupled breathing, partner poses and a heart-opening flow of yoga. Mats are provided, but the organizers suggest bringing your own along with a blanket, eye blanket, and pillows to make yourself comfortable.
Details: 10-11:30 a.m. Saturday at The Joy Room Chicago, 4837 W. Irving Park Road. $30 / MAP
---
5. Examine
Preserved specimens, skulls and bones, funerary collectibles and spooky clothing are among the items on display at the Oddities & Curiosities Fair. The traveling show also includes a taxidermy class where you create your own two-headed duck (10 a.m. to 4 p.m.; $235 includes admission).
Details: 10 a.m.-6 p.m. Saturday at McCormick Place, 2301 S. King Drive. $10 to $15; free for children under 12 / MAP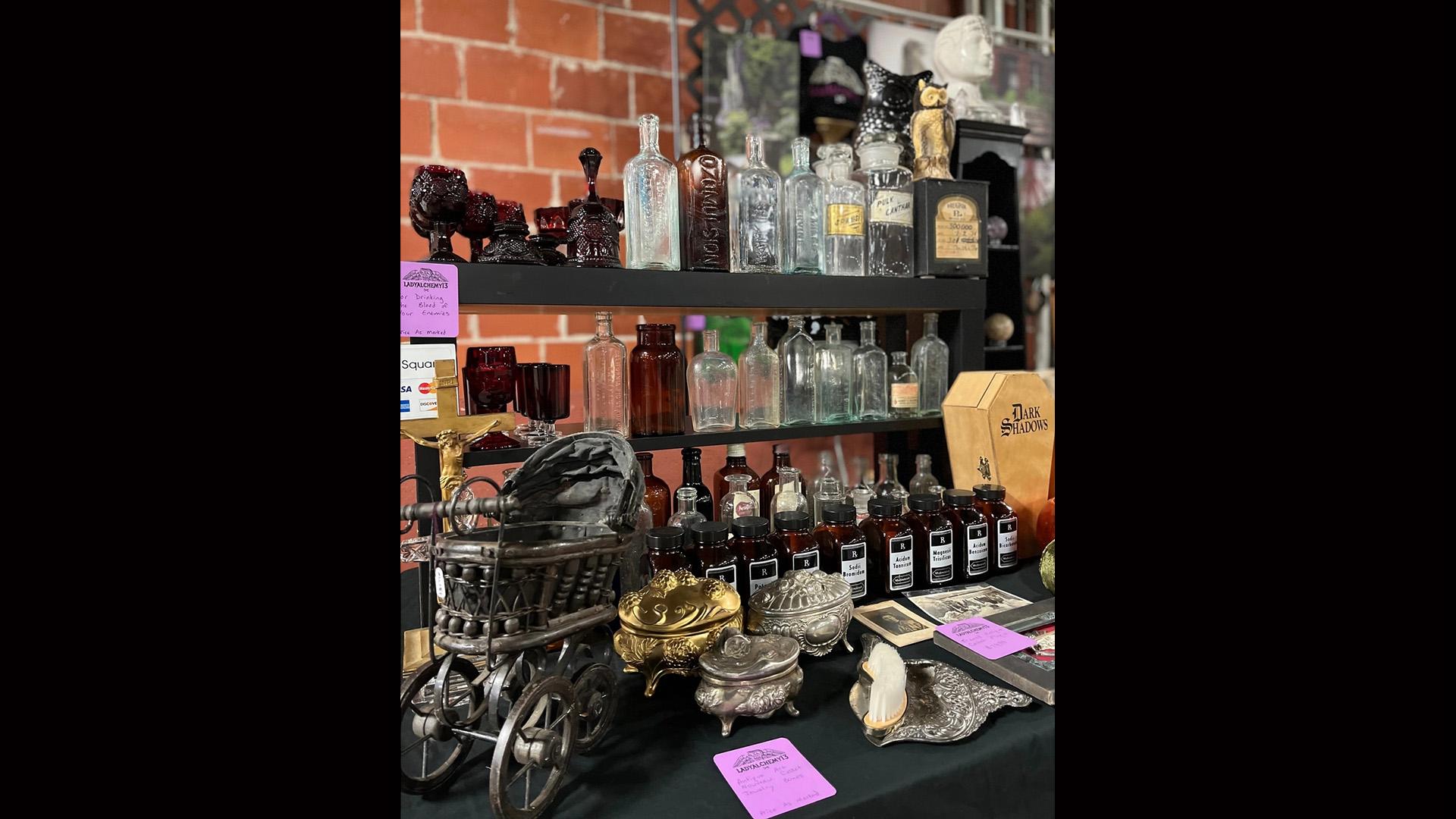 (Bizarreries & Curiosities Fair / Facebook)

6. Relax
Soak up the beauty of nature from the sights, sounds and smells of LaBagh Woods at a Forest bathing event. The organizers advise wearing comfortable clothes and suitable walking shoes (in case there is mud), as well as bringing a blanket, cushion or chair to sit on.
Details: 3-4 p.m. Sunday at LaBagh Woods, near Picnic Grove 1 W. Foster and N. Cicero Avenues. Free / MAP
---
7. Reuse
Looking to make your wedding green? stop the big wedding recyclerie: a sort of garage sale to browse fashion accessories, centerpieces and other wedding decorations that another bride has liked and used.
Details: 11 a.m. to 1 p.m. Sundays at Loft on Lake, 1366 W. Lake St. $5/ MAP
---
8. Slurping
You can sample over 20 traditional Mexican stews at Lo Rez Brewing's annual Kitchen Pozole as members of the community compete for bragging rights and a trio of prizes.
Details: 1-5 p.m. Saturday and Sunday at Lo Rez Brewing, 2101 S. Carpenter St. Free / MAP
---
9. Consider
Described as one of the first international festivals exclusively dedicated to experimental film and video, the Onion City Experimental Film and Video Festival returns with 35 short films in competition in five different programs. The international films explore themes of digital media production, the politics of memory and the value of physical space.
Details: Showtimes 7 p.m. and 9:15 p.m. Friday; 3 p.m., 7 p.m. and 8:30 p.m. Saturday; 1 p.m., 3 p.m. and 7 p.m. Sundays at Chicago Filmmakers, 1326 W. Hollywood Ave. $8 – $10 / MAP. Broadcast from Saturday to April 6. $8 to $10
---
10. Slip
Get up close to some cold-blooded creatures at Show me the reptile and exotic show. Thinking about becoming a scaly pet parent? Connect with reptile professionals and enthusiasts to learn everything you need to know.
Details: 10 a.m.-3:30 p.m. Saturday and Sunday at the Odeum Expo Center, 1033 N. Villa Ave., Villa Park. $10; free for children under 12 / MAP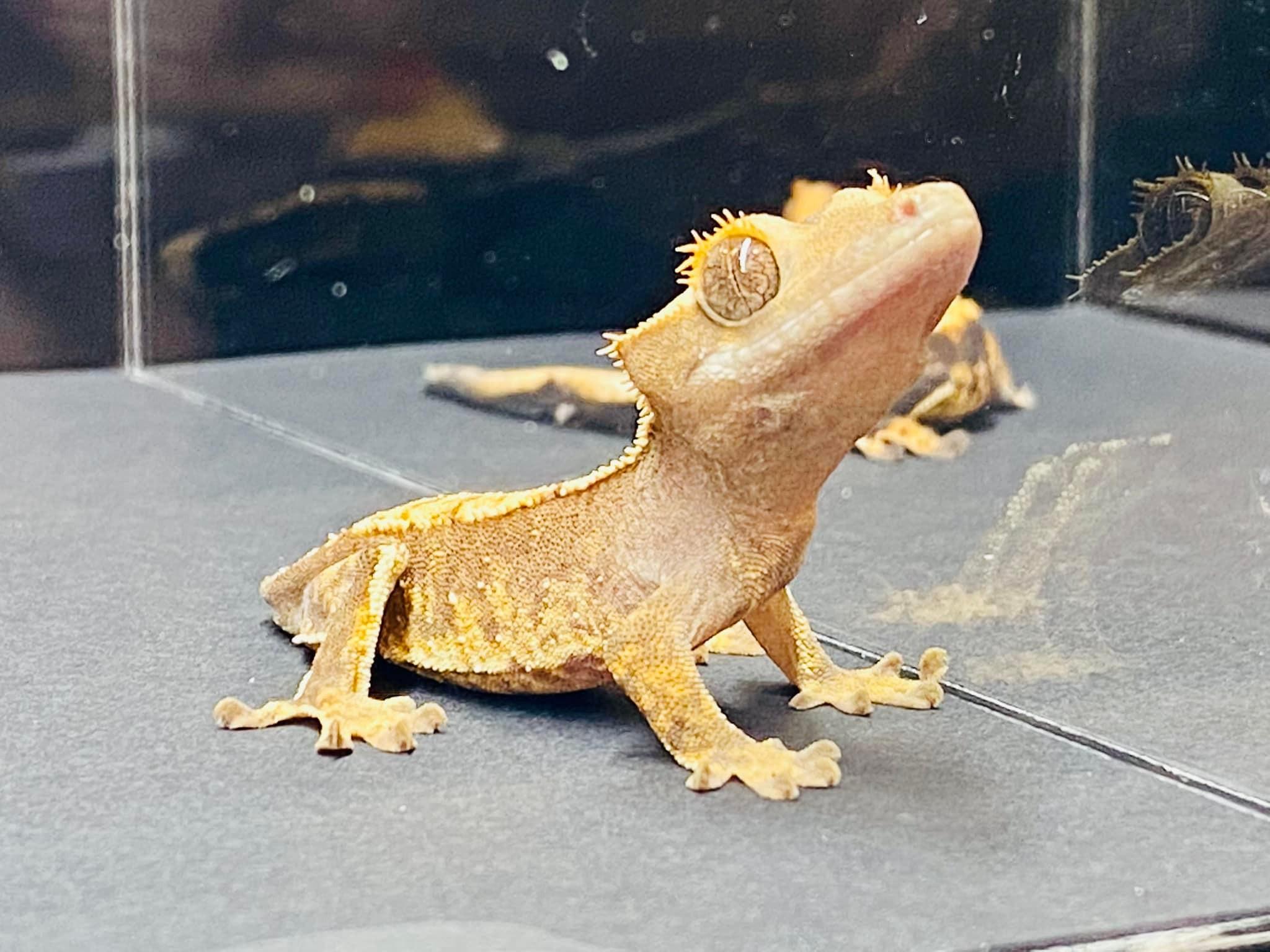 (Show me the reptile show/Facebook)

---
Events listed are subject to change. We recommend double-checking times and locations before heading out the door. Want to share your upcoming events with us for consideration in a future roundup? Email us.
---