(Credit: Chicago Park District)

1. Flowering
Thousands of colorful geraniums, nemesias, snapdragons, azaleas, daffodils, hydrangeas and more bloom in the springtime flower displays at the Lincoln Park and Garfield Park Conservatories. the Lincoln Park show, "Pillars of Springhighlights vertical gardening, while the Garfield Park show, "Knock, Knock!" Who is here" takes a whimsical and lighthearted approach, incorporating knock, knock jokes throughout.
Details: 10 a.m.-3 p.m. Wednesday through Sunday at the Lincoln Park Conservatory, 2391 Stockton Drive. Free, registration required (Menu) / 10am-8pm Wednesday; 10 a.m.-5 p.m. Thursday through Sunday at the Garfield Park Conservatory, 300 N. Central Park Ave. Free, registration required. (Menu)
---
2. Stop a movement
the Movement Revolution Dance Team fuses street dance, hip-hop, jazz, lyrical, contemporary and African dance, pushing the boundaries of dance while creating new style possibilities. Mexican-American choreographer and dancer Silvita Diaz Brown opens the program with a performance of "Frida" from her new solo piece "Ellas Y Yo Mexicanas."
Details: 7 p.m. Saturday at Unity Temple, 875 Lake St., Oak Park. $20-$39 / MENU
---
3. Stroll
On the Walking tour of the Old Town Workers' Cottages in the Triangleyou'll learn about the iconic building style and see dozens of homes built in the style, including one dubbed the Tiny Fire House.
Details: 11 a.m.-1 p.m. Friday and Sunday with additional tours May 20 and 22 at 164 W. Eugenie St. $35/ MENU
---
4. Grow
The inauguration of a self-help garden and free seed library in the McKinley Park neighborhood offers plant starters and seeds to grow your own garden, as well as activities for kids.
Details: Noon to 2 p.m. Saturday at 3247 S. Oakley Ave. Free / MENU
---
5. Fantasy
Joffrey Ballet dancers bring John Steinbeck's 1937 short story to life – with a twist – in "Serenade & Of Mice and Men." George Balanchine's first ballet created in America in 1934, "Serenade", opens the program. Want to know more before you go? Check out this "Chicago Tonight" story.
Details: 7:30 p.m. Thursday and Friday; 2 p.m. and 7:30 p.m. Saturday; 2:00 p.m. Sunday at the Lyric Opera of Chicago, 20 N. Upper Wacker Drive. $35-$199 / MENU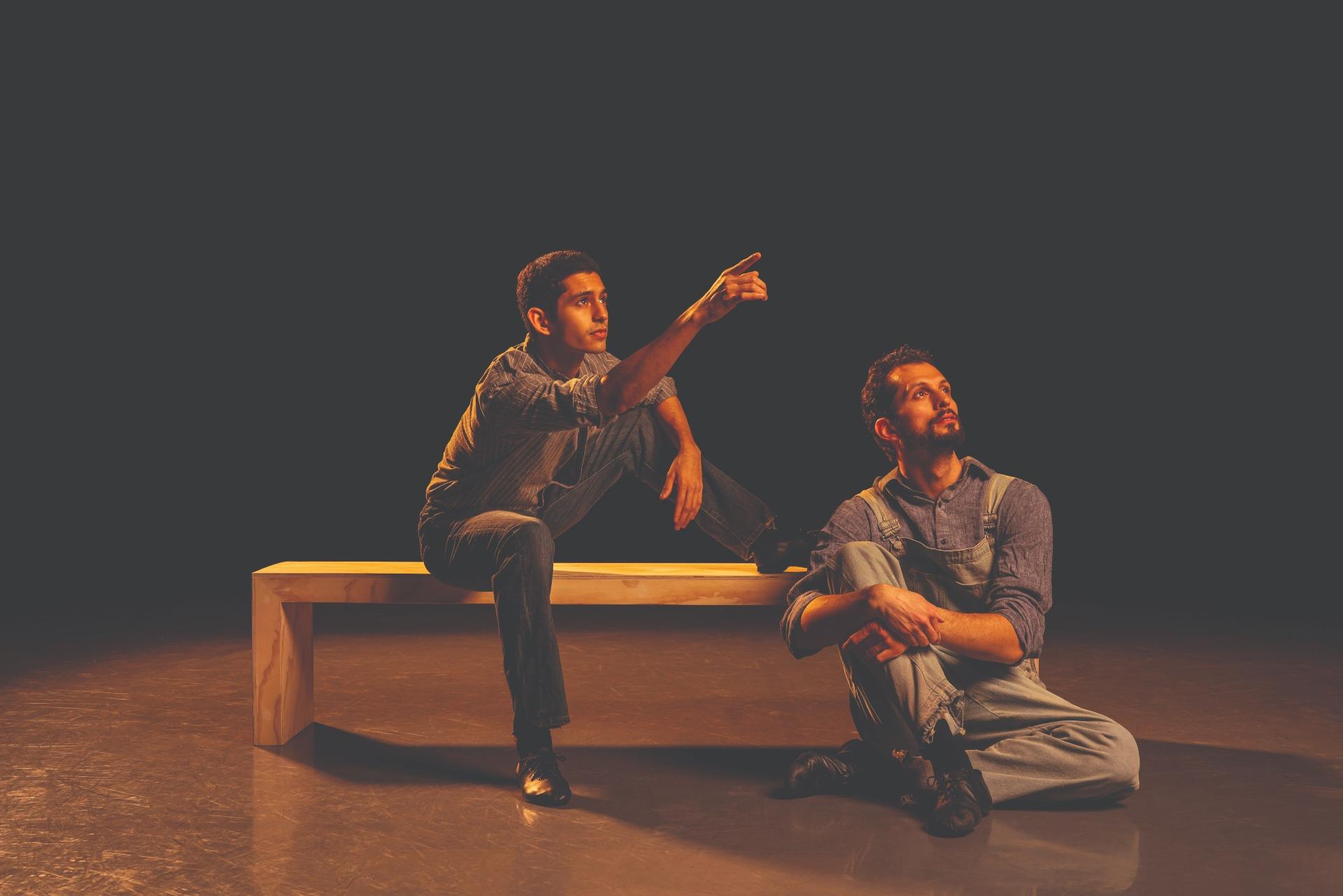 Xavier Nuñez and Dylan Gutierrez in "Of Mice and Men". (Photo by Todd Rosenberg)

6. Dress up
Royalty, including Cinderella, Belle, Snow White and Elsa, will grace you with their presence at the Chicago Story Ball. Meet and greets, jelly dance, ocean yoga, crafts and parade are part of the festivities.
Details: 10 a.m.-5 p.m. Sunday at Belvedere Events & Banquets, 1170 W. Devon Ave., Elk Grove Village. $20; $35 for children / MENU
---
7. Soothe
Music, dance, theater, poetry, multimedia, and visual arts created to bring the arts and community of Chicago together to heal and connect post-pandemic come together in a curated performance and visual art exhibit dubbed "Art. Heals."
Details: 8 p.m. Friday and Saturday through May 14 at the Ebenezer Lutheran Church Auditorium, 1650 W. Foster Ave. $20; $13 for students and seniors; free for children under 16 / MENU
---
8. Applaud
Musical performances, puppets, comedy numbers and belly dancing are among the 15 shows here to keep you entertained during Chicago Cabaret Weekincluding the Chicago cabaret boy band, The Feathered Beaus (Saturday).
Details: Performance times and locations vary. From Friday to May 16. $15 – $30
---
9. Fly away
Flight enthusiasts can BYO for Go play kite and watch it soar alongside others. Don't have yours? Gift of Wings will sell kites on site.
Details: 10am-1pm Saturday at Graf Park, 1855 Manchester Road, Wheaton. Free / MENU
---
10. Dazzle
Aerial acrobatics, juggling acts, hula-hooping and tight-rope performances are all part of the Circesteem's Spring Circus. This year's theme, "It Takes a Village," emphasizes community and coming together to achieve common goals.
Details: 2 and 6 p.m. Saturdays with additional performances May 14 and 21 at 4730 N. Sheridan Road. $12; $7 for children up to 17 years old / MENU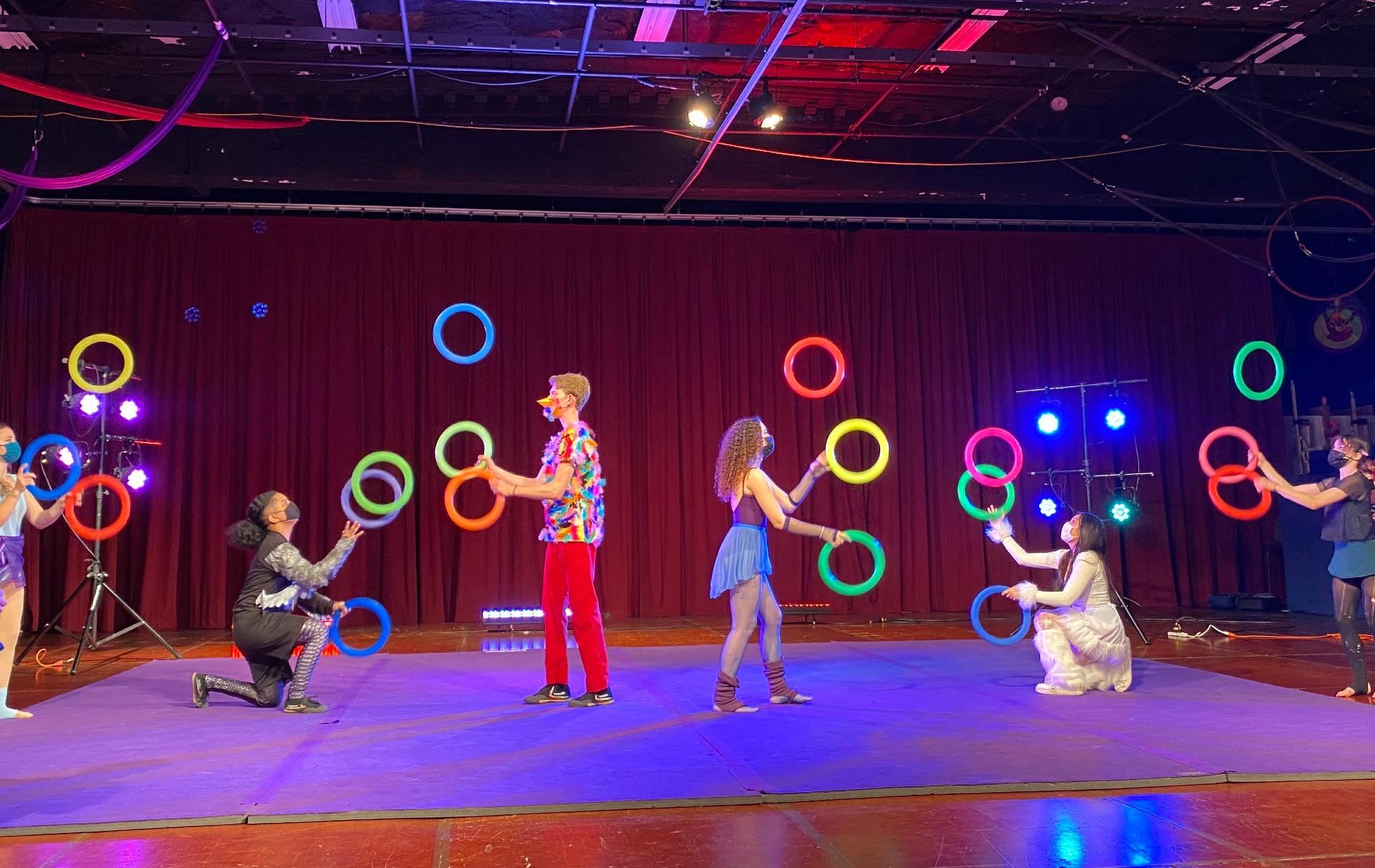 (Courtesy of CircEsteem)

Events listed are subject to change. We recommend double-checking times and locations before heading out the door. Want to share your upcoming events with us for consideration in a future roundup? Email us.
---