(Photo courtesy of The Slow and Low: Chicago Lowrider Festival)

1. Screen
Want to get a first look at some of the biggest films on the festival circuit? Discover the 58th Chicago International Film Festival, the nation's oldest competitive film festival. More than 90 feature films and 60 short films will screen at various theaters across the city, including the Music Box Theatre, Austin City Hall, Hamilton Park Cultural Center and many more.
Details: Multiple times Friday through October 23 at various locations in Chicago. $13-$35 individual screenings, packages $60-$340.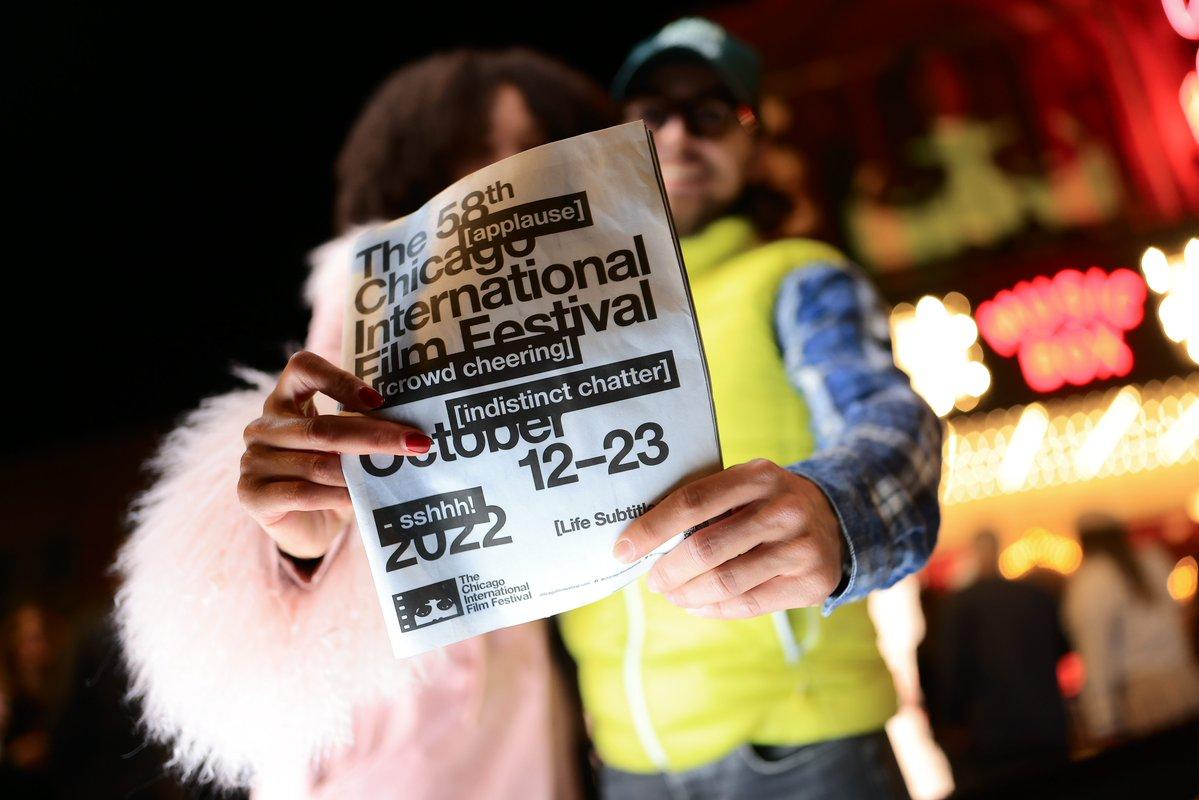 (Photo courtesy of Chicago International Film Festival)

---
Find more festivals: Guide to summer festivals 2022
---
2. Challenge
A new exhibition Can you see me? challenges perspectives around youth incarceration by using art as a medium to spark restorative conversations to see all children innocent, free and valued.
Details: Premiering October 14-December 17 at Weinberg/Newton Gallery, 688 N Milwaukee Ave. #101. FREE ENTRANCE / MAP
Tawian's Cloud Gate Dance Theater performs 13 languages, an immersive journey transforming childhood memories of Taoist rites and the bustling street life of Bangka into a fantasy world. This performance is sure to intrigue your imagination.
Details: 7:30 p.m. Friday and Saturday at the Auditorium Theater, 50 E Ida B. Wells Dr. Tickets range from $37-$77/ MAP
---
4. Glass
Already have a carved pumpkin on your porch? That's great. But do you have a mouth-blown glass pumpkin to balance it out? Well, you're in luck. The directory Morton's Arboretum Glass Pumpkin Patch is back with over 7,000 unique glass pumpkins made by 16 artists. The multi-day event features artists and their pumpkins, live demonstrations and the chance to buy your own.
Details: 10:00 a.m. – 5:00 p.m. Friday through Sunday at Morton Arboretum, 4100 Illinois Rt 53. Free/ MAP
---
5. Listen
The Latin Grammy Award-winning string quartet Cuarteto Latinoamericano kicks off Nichols Concert Hall's 2022-23 season, celebrating Hispanic Heritage Month and will feature classical works for string quartets by composers from Central and South America.
Details: 7:30-9:30 p.m. Saturday at Nichols Concert Hall, 1490 Chicago Ave. $25 general admission in advance, $30 general admission at the door/ MAP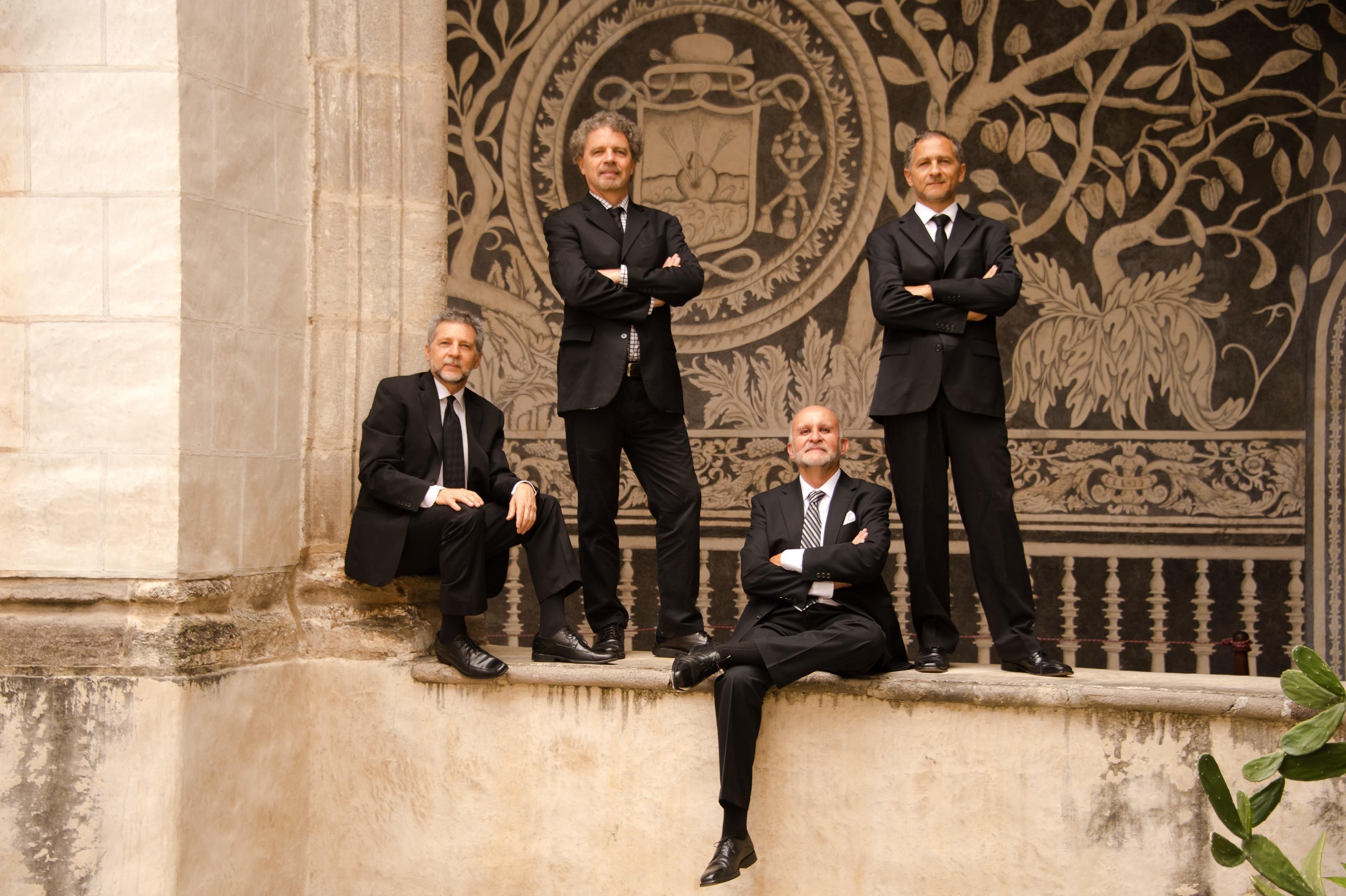 (Photo by Sergio Yazbek)

---
6. Cruise
The Slow and Low: Chicago Lowrider Festival is back and this time they are hosting the event at Navy Pier, celebrating lowrider culture, community and art. There will be over 250 custom cars, over 60 bicycles and 30 motorcycles. The festival will also highlight the Mexican-American and Chicano roots of lowriding, particularly in Chicago and the greater Midwest community. At least 40 lowrider clubs representing the Midwest are expected.
Details: 10 a.m. – 8 p.m. Saturday at Navy Pier, 600 E Grand Ave. $15 general admission / MAP
---
7. Explore
Want a free behind-the-scenes look at some of Chicago's iconic buildings, such as the Baha'i House of Worship, the National Museum of Puerto Rican Arts and Culture, or the Chinese American Museum of Chicago? Well Chicago got you covered as an annual date Chicago Open House the festival returns, opening up over 150 architectural marvels across the city.
Details: Hours vary on Saturday and Sunday at various Chicago locations. Free.
---
8. Walk
Elmhurst History Museum and GreenMan Theater Group present Graveside Stories: A walk through a graveyardfeaturing actors portraying former residents as participants are taken on a tour of Elmhurst's rich history.
Details: 2-5 p.m. Saturday and Sunday at St. Peter and St. Mary Cemeteries, 310 Alexander St. $12 Tickets/ MAP
---
9. Browse
The Haitian American Museum in Chicago celebrates the traveling exhibition "We walk Lawndale", located along a tree-lined boulevard celebrating Black history and culture through music, art and food. The event will also include community exhibits that offer resources and explore communities Chicago blacks.
Details: 1 to 5 p.m. Sunday on Douglas Boulevard and Central Park Avenue in North Lawndale. Free.
---
10. Speed
If you're still pumped after the Chicago Marathon, families can enjoy a 5K Run/Walk, Kids' Mile and Kids' Dash with RBC Race for Kidswhich supports pediatric research at the University of Chicago Medicine Comer Children's Hospital.
Details: 8:00 a.m. Sunday at University of Chicago Quad, 1100 E. 58th St. $45/5K run/walk, $20/Kids Dash or Kids Mile/ MAP
---
Events listed are subject to change. We recommend double-checking times and locations before heading out the door. Want to share your upcoming events with us for consideration in a future roundup? Email us.
---