(Credit: Printers Row Lit Fest)

1. Glow
After a hiatus of four years, the Lightning Bug Music Festival returns to Valparaiso, Indiana for a two-day event full of bluegrass and American folk music played in a 238-acre county park. Artists leading the range of performances include Railroad Earth, Ghost Light, Lindsay Lou, Charlie Parr and many more, as well as arborist-led hikes, yoga and mediation.
Details: Doors open at 11 a.m. at Sunset Hill Farm, 775 Meridian Rd. $65 general admission for one day, $149 general admission for two days / MAP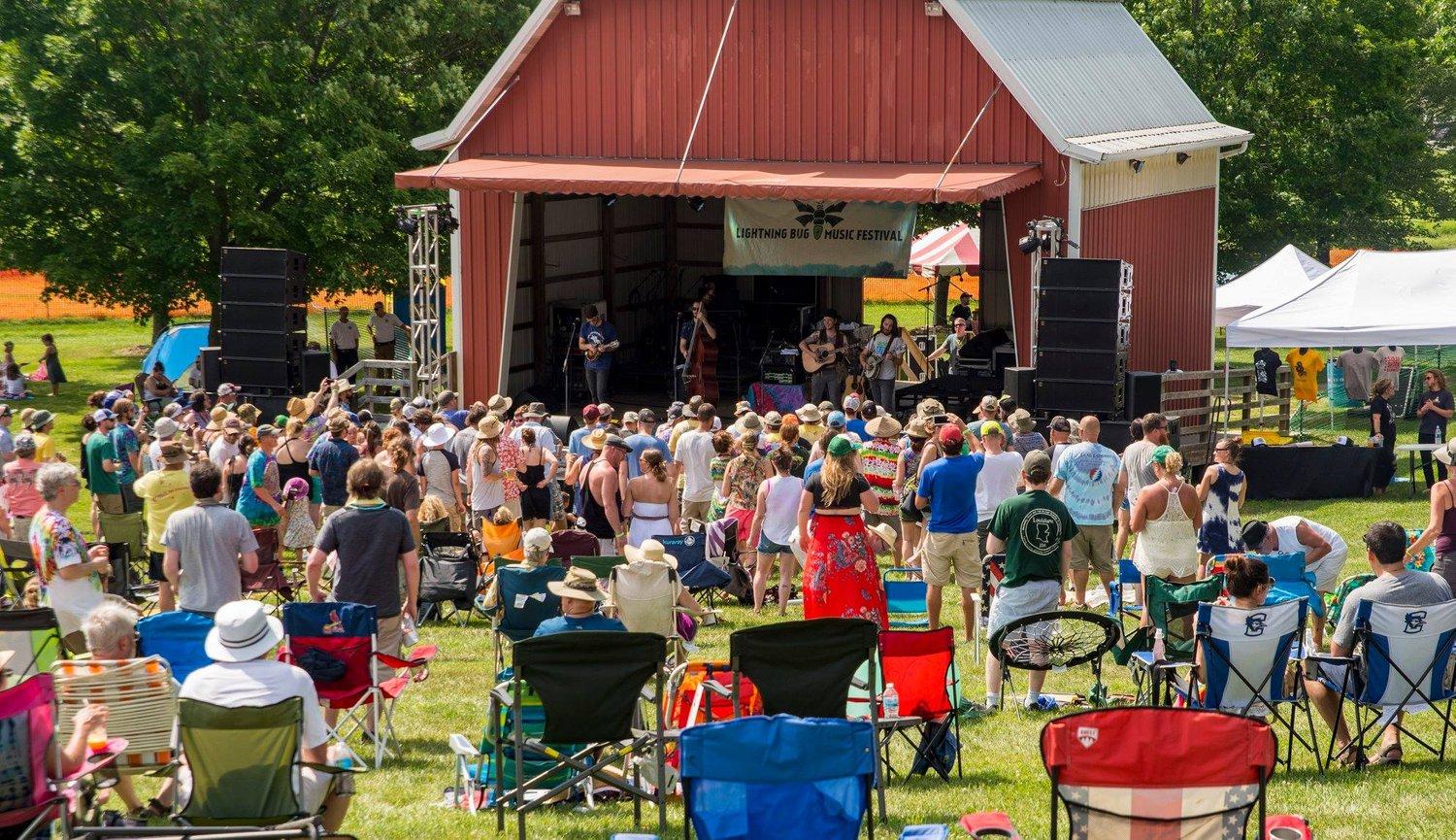 (Photo courtesy of Lightning Bug Music Festival)

---
Find more festivals: Guide to summer festivals 2022
---
2. Harvest
Celebrate with Monee Village at an event full of live music, arts and crafts, vendor stalls, carnival, beer garden, food vendors and more in their premises autumn festival.
Details: 5-11 p.m. Friday, 11:30 a.m.-11 p.m. Saturday, 9 a.m.-7 p.m. Sunday at Firemen's Park, 5130 W. Court St. Free Admission / MAP
3. Migrate
Monarch butterflies are about to take flight and migrate from Chicago to Mexico and the Peggy Notebaert Nature Museum wants to celebrate their journey. Flutter into the fall will be a day-long celebration full of monarch butterfly tagging demonstrations, guided walks and, of course, two butterfly first-flight outings.
Details: 10am-2pm Saturday at the Peggy Notebaert Nature Museum, 2430 N Cannon Dr. $6 for children, $9 for adults/ MAP
---
4. Stroll
Stroll through the Edgebrook business district for their 8th Annual Craft Beer Walkwhere customers can sample various craft beers while traveling to 19 participating local businesses including Alarmist, Cigar City, Forbidden Root, Goose Island and many more.
Details: 2-5 p.m. in the Edgebrook Business District at Devon and Central Avenues. $25 tickets / MAP
---
5. Chat
The Ted Talks are coming to Chicago with TEDxChicago, a one-day event featuring talks from eight Chicago leaders, artists and movement-makers. These Chicagoans will use their diverse backgrounds as a social psychologist, global hunger ambassador, and poker player to lecture on how they've made their impact in Chicago and beyond.
Details: 3:30-9:30 p.m. Saturday at the Harris Theater for Music and Dance, 205 E. Randolph St. $89 general admission / MAP
---
6. Explore
The Ravenswood Art Walk (RAW) Tour of Arts and Industry celebrates its 20th anniversary of showcasing creative talent in the local community. The weekend-long event features open studios and galleries, pop-up performances, an outdoor arts market with over 50 local artists, and even a Malt Row beer garden.
Details: 11:00 a.m. – 6:00 p.m. Saturday and Sunday at the Ravenswood Industrial Corridor, between Lawrence and Irving Park Road. FREE ENTRANCE / MAP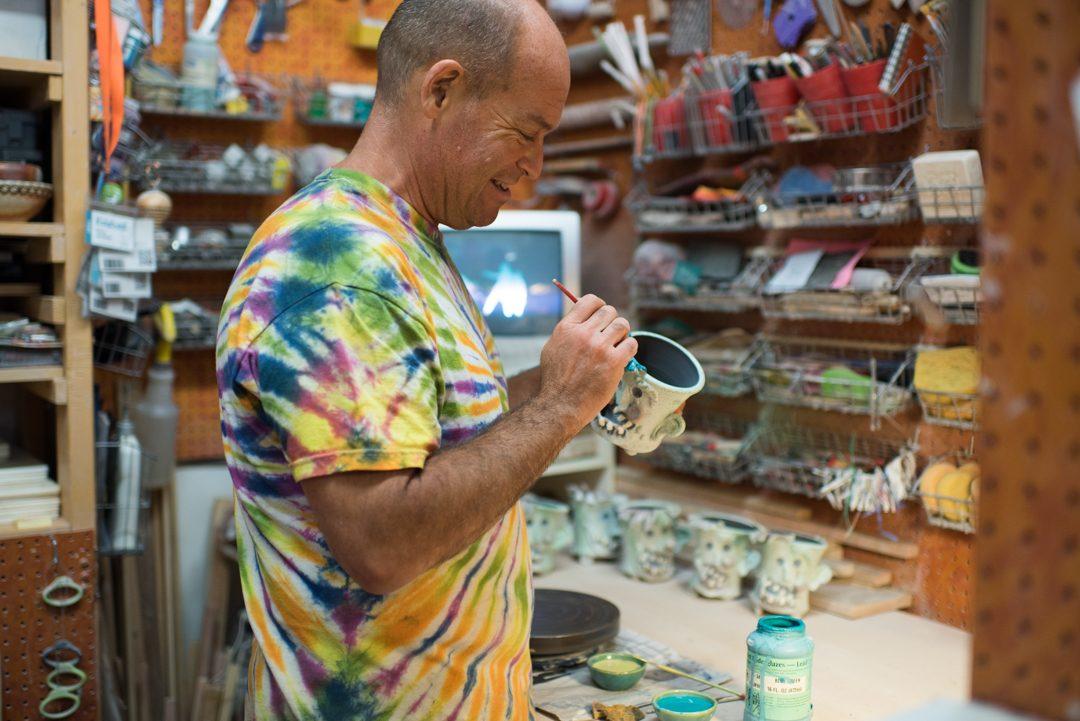 (Photo courtesy of Ravenswood ArtWalk)

---
7. Showcase
More than 150 jurors from all mediums, such as painting, sculpture, photography, furniture, jewelry and more, will be present this year Lakeview East Arts Festival. Original pieces are on sale at the event, along with live demonstrations, stage entertainment and other family activities to participate in.
Details: 11 a.m. – 7 p.m. Saturday and Sunday on Broadway, along Belmont and Hawthorne. FREE ENTRANCE / MAP
---
8. Skim
Are you a big bookworm who needs to scratch an itch for a new book? You're lucky! The 2022 Printers Row Lit Fest returns for the weekend festival full of five stages of authors and panelists, 100 booksellers and a careful selection of books considered 'rare' to 'fresh off the press', newly published works.
Details: 10:00 a.m. – 6:00 p.m. Saturday and Sunday on South Dearborn Street, from Ida B Wells to Polk St. Admission free / MAP
---
9. Browse
The 2022 fox art returns to downtown Algonquin for the second year, showcasing the works of 75 artists across the country, as well as live musical performances, sand art, face painting, a graffi wall and a children's interactive art tent. Original works of art will also be on sale at varying prices.
Details: 10:00 a.m. – 5:00 p.m. Saturday and Sunday on Main St. and Washington St. in Algonquin, IL. FREE ENTRANCE / MAP
---
10. Perform
For that Sundays at Jane Byrne Parkthe theme is "Chicago is a Rainbow", where there will be live music from the famous Chicago Gay Men's Chorus and Coco Sho-Nell's Drag Queen Story Time, as well as art and food vendors in direct.
Details: 11 a.m. – 2 p.m. Sunday at Jane Byrne Park, 835 N Michigan Ave. Free admission / MAP
---
Events listed are subject to change. We recommend double-checking times and locations before heading out the door. Want to share your upcoming events with us for consideration in a future roundup? Email us.
---