As we all know, Chicago's dining scene is always at the forefront of fundraising for worthy causes, which makes our dining experience a little more meaningful than usual. Throughout October, you can now eat out at our beloved bars and restaurants and contribute to a very important cause. Here are the bars and restaurants that are championing breast cancer awareness. I couldn't think of a better reason to break off my fall jacket and go to town.
PS: One of the most notable breast cancer awareness campaigns is the one in Chicago Tasteful initiative. You can see a full list of participating locations and who has already made a significant contribution this year. If some of these restaurants and bars weren't already my favorites, they definitely are now.
35W Wacker Dr, Chicago, IL 60601
With locations in Chicago and Naperville, Catch 35 supports the cause throughout the month. Throughout the month of October, all dessert purchases will be donated to the ABCD (After Breast Cancer Diagnosis) "Dessert for the Cause" Promotion. Not only does their executive chef prepare a special dessert with pink whipped cream in October, but you can choose from a variety of options, with all proceeds going to the cause. They'll even honor that purchase if you're too full after dinner and want to take one instead. How could you pass the dessert now?
441 N Clark St #1, Chicago, IL 60654
LoWant to have a drink and support a good cause? Look no further because Lil' Ba-Ba-Reeba is contributing to the Lynn Sage Breast Cancer Foundation all month long. They are participating in the 15th annual Chicago Tasteful initiative. Every pitcher of Sangria del Día ($40) in October will benefit this charitable cause. For every pitcher sold, Lil' Ba-Ba-Reeba will donate $1.
They are part of the Lettuce Entertain You Companies, which was named a platinum partner for raising more than $40,000 this year for breast cancer research. You can also consult other participating lettuce restaurants as new participation opportunities are announced.
632 N Dearborn St, Chicago, IL 60654
Throughout October, 10% of the proceeds from select foods and beverages are donated to the American Cancer Society. The best part is that you donate with your dining experience and can bring a group of friends to enjoy select drinks supporting the cause. To learn more about fundraising events, visit @TaoCares on Instagram.
1112 N State St 18th Floor, Chicago, IL 60610
Located on the 18th floor of the Viceroy Hotel, is an upscale rooftop lounge bar. Come enjoy the view of the city and order a drink or two in support of the Susan G Coleman Breast Cancer Foundation. From October 1-28, when you order an awareness-themed cocktail or wine (yes, wine is included), 20% of the proceeds will be donated to the foundation. Schedule your appointment now and make your reservation today.
1824 W Wabansia Avenue, Chicago, IL 60622
Club Lucky Chicago is a must on the list of restaurants supporting the ongoing fight against breast cancer. This year, they will be giving away their famous pink pasta pillows and vibrant tata-tini to support breast cancer awareness throughout the month of October. A portion of the proceeds from these specialty menus will be donated to the Lynn Sage Foundation. You can also add a $1 donation to the Lynn Sage Fellowship Program at Northwestern University.
multiple locations
With the mission to support The Lynn Sage Foundation, Old Town Pourhouse has partnered with the Boston Beer Co. to create the "Hops for Hope" campaign. Bottleneck Management, which owns Old Town Pour House, and Boston Beer Co. will each donate $1 per Angry Orchard Hard Cider and Boston Lager sold in October. All proceeds will be donated to the Lynn Sage Foundation.
838 W Kinzie St, Chicago, IL 60642
Playtime turns into full Barbie mode with a Barbie Halloween pop-up atop Chicago's favorite patio from October 28-30. Chicago's largest outdoor patio will completely transform to celebrate Barbie all Halloween weekend with special decorations, patio games and a costume contest. Expect special activations each night of the pop-up. The recreation will also be offering a special pink cocktail throughout October, with proceeds going to breast cancer research.
2683 N. Halsted St. Chicago, IL 60614
This October aliveOne guests can sip for a cause and support Breast Cancer Awareness month while they enjoy the best in music and spirits. Throughout the month, $1 from every Stone Brewing beer sold will be donated to Susan G. Komen.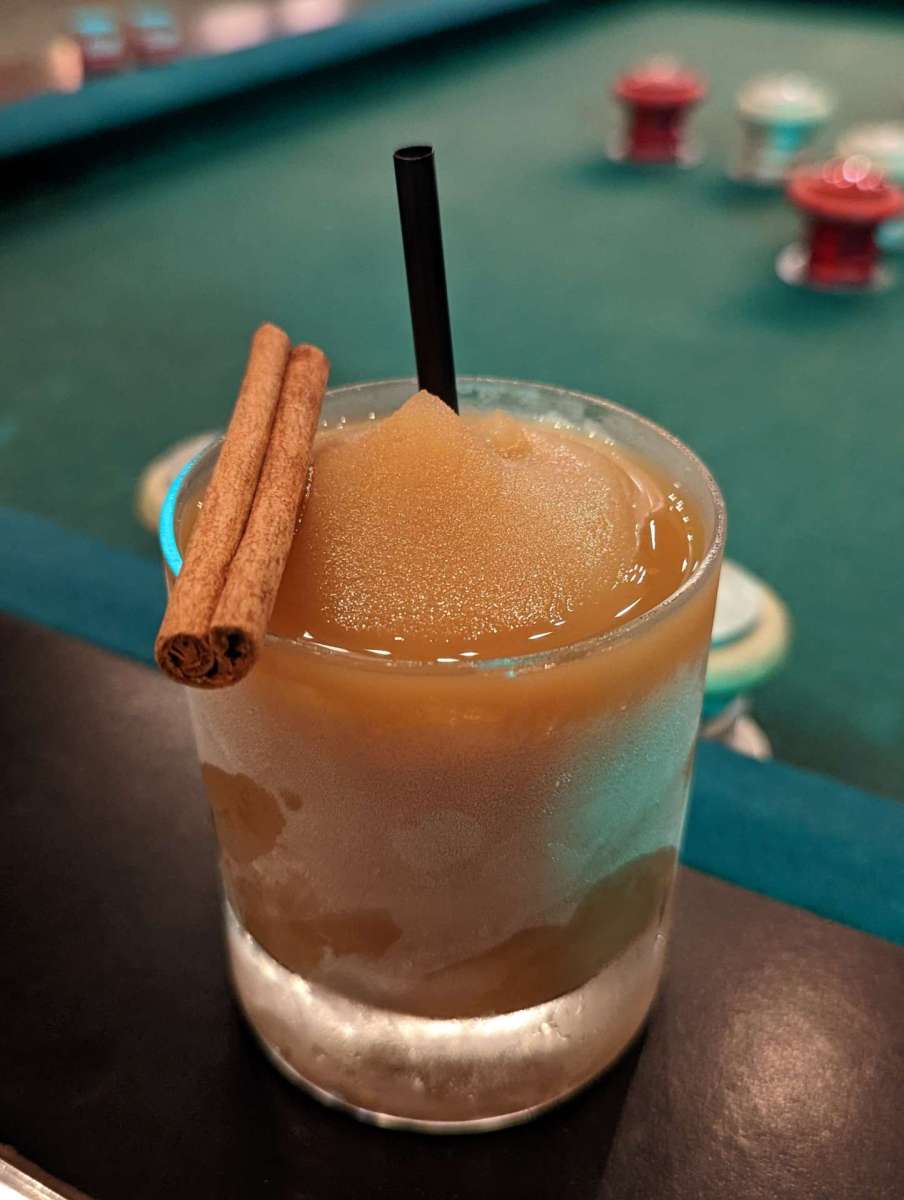 2924 N. Central Park Ave. Chicago, IL 60618
During the month of October, $1 from every Frozen Spiced Latte cocktail sold at Central Park Bar will benefit the Lynn Sage Foundation Chicago's In Good Taste campaign. The $10 cocktail includes misunderstood spiced ginger whiskey, maple wood coffee liqueur, oat milk, cookie syrup and a cinnamon stick.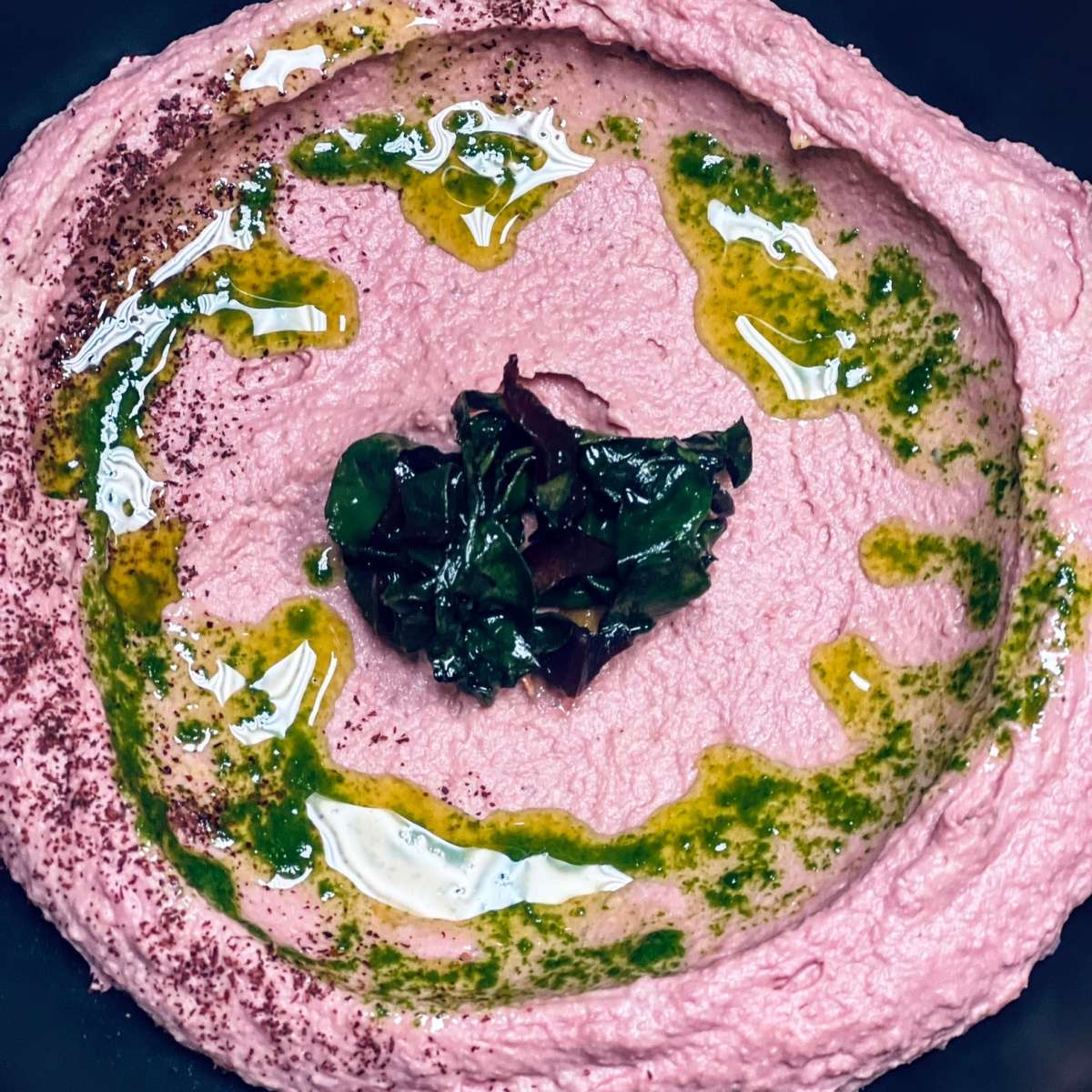 5657 N. Clark St. Chicago, IL 60660
Guests can dine for a cause in October at Oda Mediterranean in Andersonville. Created by owner and chef Marina Cardak, Oda will be offering a special pink hummus for $9. Hummus naturally turns pink in color by mixing in a small amount of beets. $2 from every plate of pink hummus sold will benefit the Lynn Sage Foundation Chicago's In Good Taste campaign.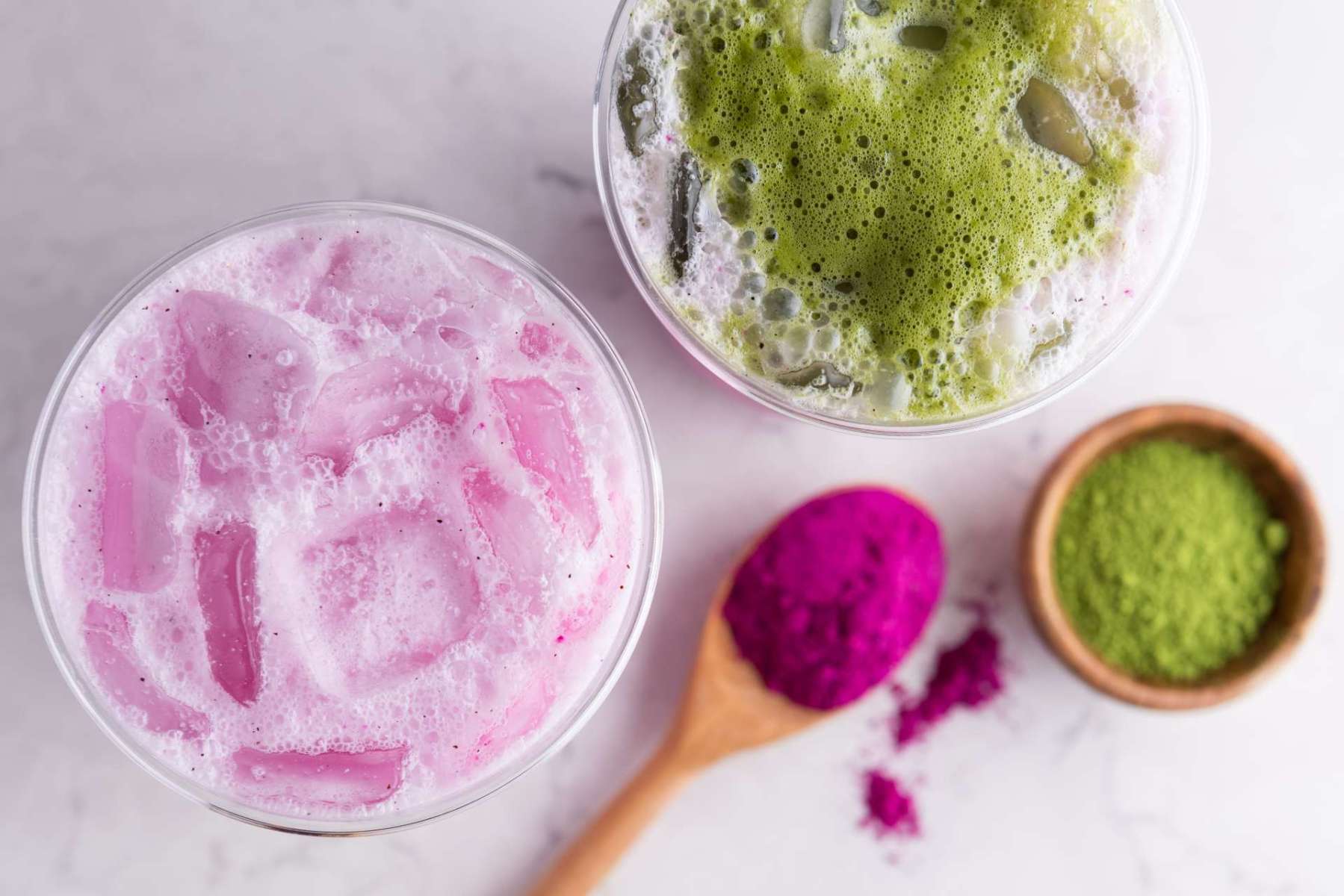 1017 W. Lake St. Chicago, IL 60607
In support of Breast Cancer Awareness Month, Matcha Cita in the West Loop and River North will donate 20% of sales from every Pink Señorita drink sold to the Lynn Sage Foundation Chicago's In Good Taste campaign. The drink includes matcha, strawberry, dragon fruit and coconut milk and is available hot or iced for $6.75.
all locations
The Goddess and the Grocer has created a cheeky promo to raise awareness and funds for Breast Cancer Awareness month. For October, 'Boobies For A Cause Cupcakes' will be available at all locations (Fulton Market, Bucktown, River North, Gold Coast and O'Hare Terminal 5). They're $5 for a pack of two mini boobies in different skin tones to celebrate all women, and $2 from every sale will be donated to the Lynn Sage Foundation.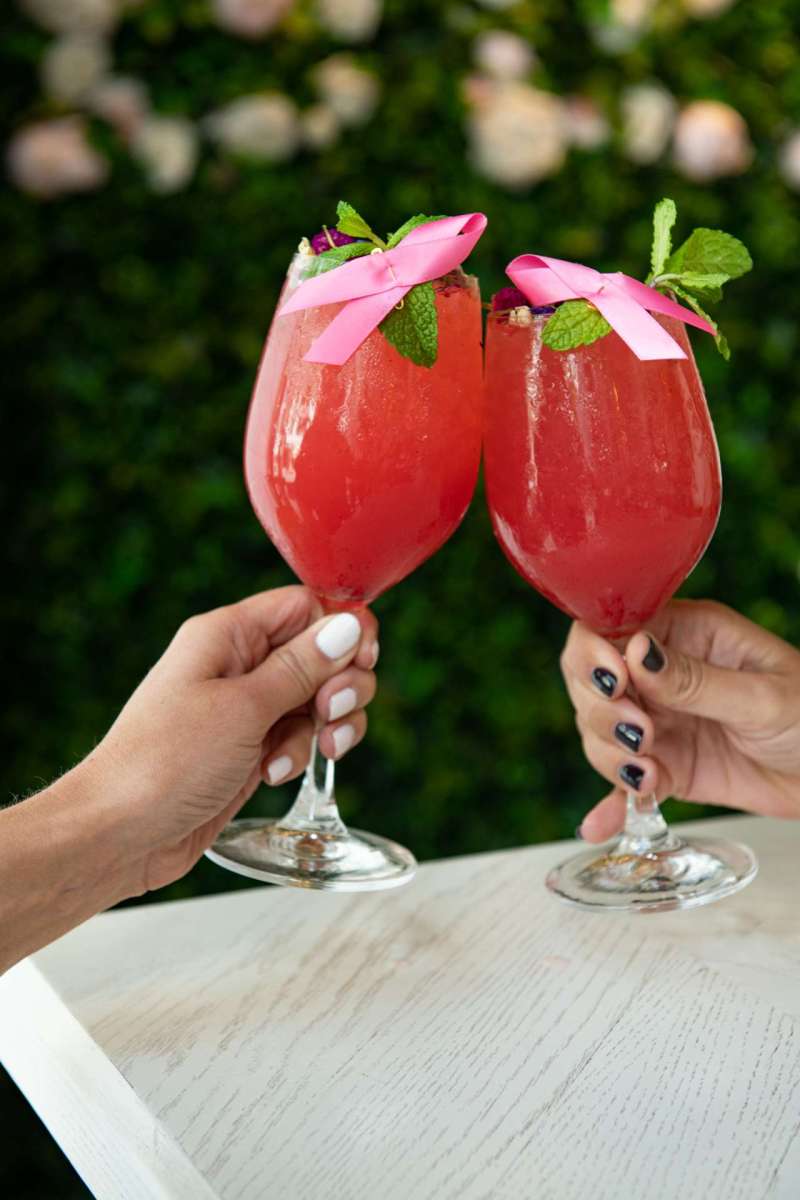 164 E Grand Avenue, Chicago, IL 60611
The Hampton Social will be offering a limited edition cocktail called "The Fighter" for October to raise funds for Breast Cancer Awareness Month. For every cocktail sold on The Hampton Social brand, $1 will be donated to The American Cancer Company. Photos of the specialty cocktail can be found here.
Featured Image: Unsplash