Heavy rain fell in Berkeley and Charleston counties on July 10, causing road closures and power outages.
As of 6:45 p.m., a slow-moving storm system had dumped 4 to 6 inches of rain over parts of Daniel Island and Mount Pleasant, according to the National Weather Service. An additional 3 to 5 inches of rain had fallen over West Ashley and North Charleston.
The deluge inundated several major highways on the peninsula, including portions of King, Huger and Calhoun streets, as well as parts of Septima P. Clark Parkway, according to the city's website.
Around 7:45 p.m., the streets of downtown Charleston's lower medical district were knee-deep in places as police set up barricades on Calhoun Street and Ashley Avenue. A few cars criss-crossed open streets. Some turned around when faced with streets that suddenly looked like small ponds.
Several cars had front bumpers that had separated and were dragging, damage that can occur when driving fast in deep water. The flooding of the medical district was not particularly troublesome, given that it occurred on a Sunday evening. But it underscores the vulnerability of this area and the city's failure to complete its Spring-Fishburne drainage project as described in The Post and Courier's project, Tunnel of Trouble.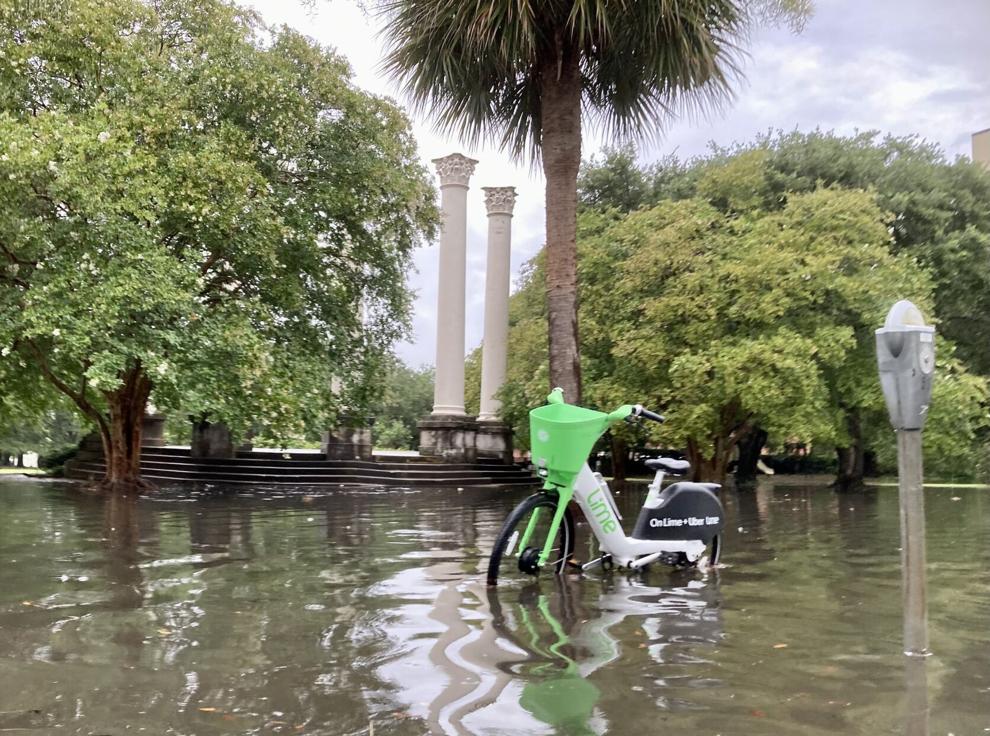 Church Creek near West Ashley was rising rapidly at 6:30 p.m., according to the NWS. Forecasters predicted the river would crest at flood level of 5.5ft, covering parts of nearby Winner Circle in water.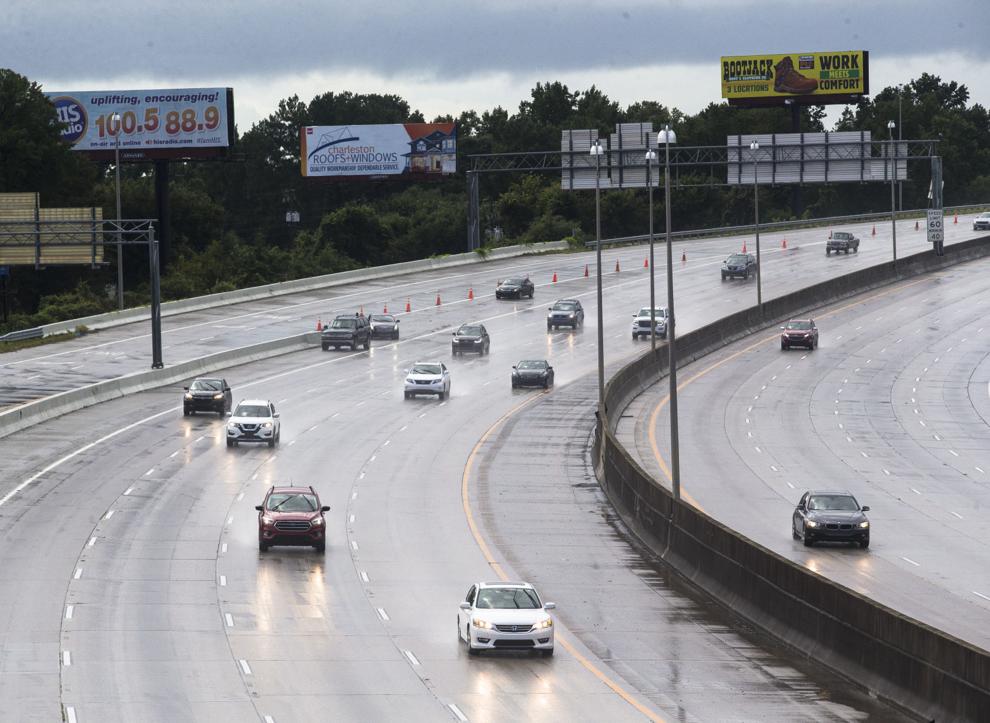 High tides peaked around 7 p.m., the NWS reported, but floodwaters would be slow to drain as moderate showers were still possible throughout the evening.
About 1,200 customers were without power in Charleston County around 7:30 p.m., according to poweroutage.us. Power was restored to most customers in the county within an hour.
Reach Steve Garrison at 843-607-1052. Follow him on Twitter @SteveGarrisonDT.